How to Run an Advertising Agency
Running an advertising agency requires a comprehensive understanding of the industry and a strategic approach to ensure success. To begin, it is crucial to establish a strong brand identity for your agency. This involves defining your agency's unique selling proposition, core values, and positioning in the market. By clearly articulating what sets your ad agency apart from competitors, you can attract clients who align with your vision and expertise.
In addition to brand identity, creating compelling marketing campaigns is essential for an advertising agency's growth and reputation. This involves developing innovative and creative strategies that effectively communicate clients' messages to their target audiences. By staying ahead of the curve and embracing emerging technologies and platforms, you can deliver impactful campaigns that resonate with consumers and drive results.
Investing in client relationships is another crucial aspect of running an advertising agency. Building strong partnerships with clients fosters trust, loyalty, and long-term collaborations. By understanding your clients' goals, challenges, and target markets, you can tailor your services to meet their specific needs. Regular communication, transparency, and delivering exceptional results are key to maintaining successful client relationships.
Furthermore, staying updated with industry trends is vital for any advertising professional, especially for juniors in the field. The advertising landscape is constantly evolving, with new technologies, platforms, and consumer behaviors emerging regularly. By staying informed about the latest industry developments, you can adapt your strategies, incorporate new tools, and offer innovative solutions to clients. This continuous learning process ensures that your agency remains competitive and at the forefront of the advertising industry.
In summary, running an advertising agency requires a multifaceted approach that encompasses developing a strong brand identity, creating compelling marketing campaigns, investing in client relationships, and staying updated with industry trends. By mastering these aspects, you can provide added value to juniors in advertising and guide them towards success in this dynamic and ever-changing field.
Related terms
Allfred guides your agency's
financial process
Increase project visibility
for less overwork and overtime
Improve team collaboration, reduce errors by automating tasks with AI‑powered suggestions and lead your team to higher efficiency and engagement.
Integrated project & task management
Project communication & attachments
AI‑powered assistance reduces errors by up to 80%
Learn about Project management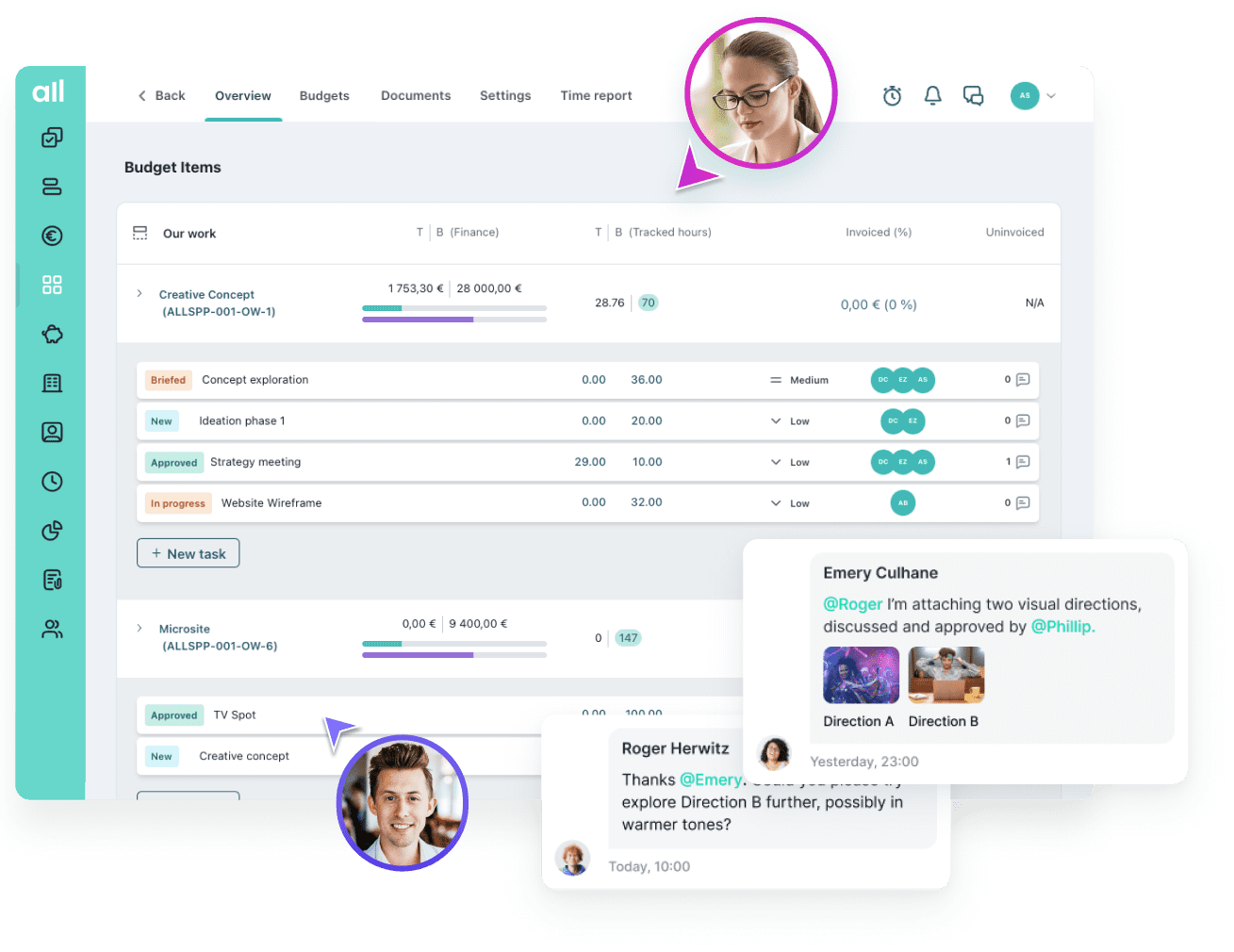 Gain a complete overview of all tasks, both assigned to you and those you've delegated
With a clear view of completed tasks and those still in the pipeline, maintaining order and tracking progress becomes effortless.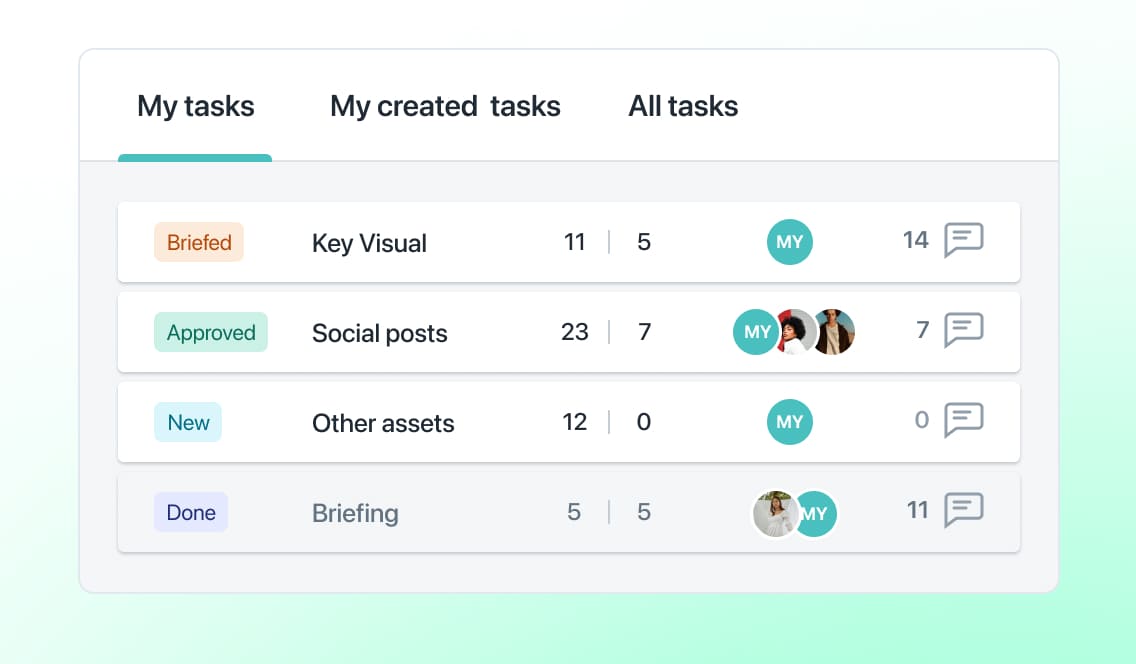 Integrated project and finance workflow
Advertising projects go beyond just your agency's tasks. Integrate all external collaborations and third-party expenses directly into your project workflow.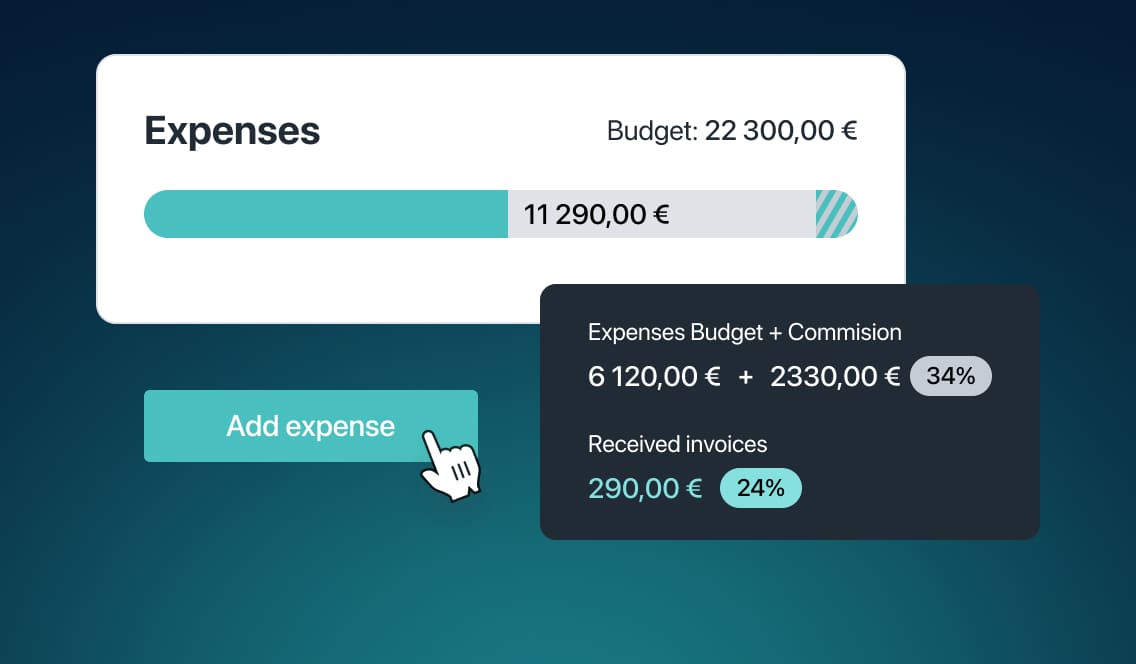 Is Allfred
the right fit

for your agency?

Try for free for a week. No strings attached. No prepayment needed.
Tailor made
For advertising, digital & PR agenciesfor advertising
Reliable
99.9% uptime
Secure
Corporate grade encryption & data securityCorporate grade encryption
On your deviceSupport
Dedicated support or 24/7 SLA24/7
HelpfulOnboarding
On site / remote onboardingAssistance