Sources Management
Sources management in the context of an ad agency or advertising agency refers to the systematic and strategic approach of effectively managing and utilizing diverse sources of information, data, and content. This encompasses the organization, regular updating, and efficient access to these sources, all of which are crucial for successful marketing and creative endeavors.
In the fast-paced world of advertising, where information and data are constantly evolving, sources management plays a vital role in ensuring that agencies have access to the most relevant and up-to-date resources. By efficiently managing these sources, agencies can enhance their decision-making processes, optimize their marketing strategies, and ultimately deliver more impactful campaigns for their clients.
One of the key aspects of sources management is the organization of information and data. This involves categorizing and structuring sources in a logical manner, making it easier for agency professionals to locate and retrieve the specific information they need. By implementing effective organization techniques, such as tagging, indexing, and metadata, agencies can streamline their workflow and save valuable time that can be better utilized for creative thinking and strategic planning.
Furthermore, sources management also entails the regular updating and maintenance of these sources. In the dynamic advertising industry, where trends and consumer preferences change rapidly, it is crucial for agencies to stay abreast of the latest developments. By continuously updating their sources with fresh data, market insights, and industry news, agencies can ensure that their campaigns are relevant, engaging, and resonate with their target audience.
Effective access to sources is another critical aspect of sources management. Advertising professionals need to be able to quickly and easily access the information and content they require to develop compelling campaigns. This may involve implementing user-friendly digital platforms or databases that allow for efficient search and retrieval of relevant sources. By providing seamless access to these sources, agencies can empower their teams to work more efficiently and collaboratively, fostering creativity and innovation.
In summary, sources management is an essential practice within the advertising industry. By efficiently managing and utilizing various sources of information, data, and content, agencies can enhance their decision-making processes, optimize their marketing strategies, and deliver impactful campaigns for their clients. Through effective organization, regular updating, and efficient access to sources, agencies can stay ahead of the curve in this ever-evolving industry and provide added value to their clients.
Related terms
Allfred guides your agency's
financial process
Increase project visibility
for less overwork and overtime
Improve team collaboration, reduce errors by automating tasks with AI‑powered suggestions and lead your team to higher efficiency and engagement.
Integrated project & task management
Project communication & attachments
AI‑powered assistance reduces errors by up to 80%
Learn about Project management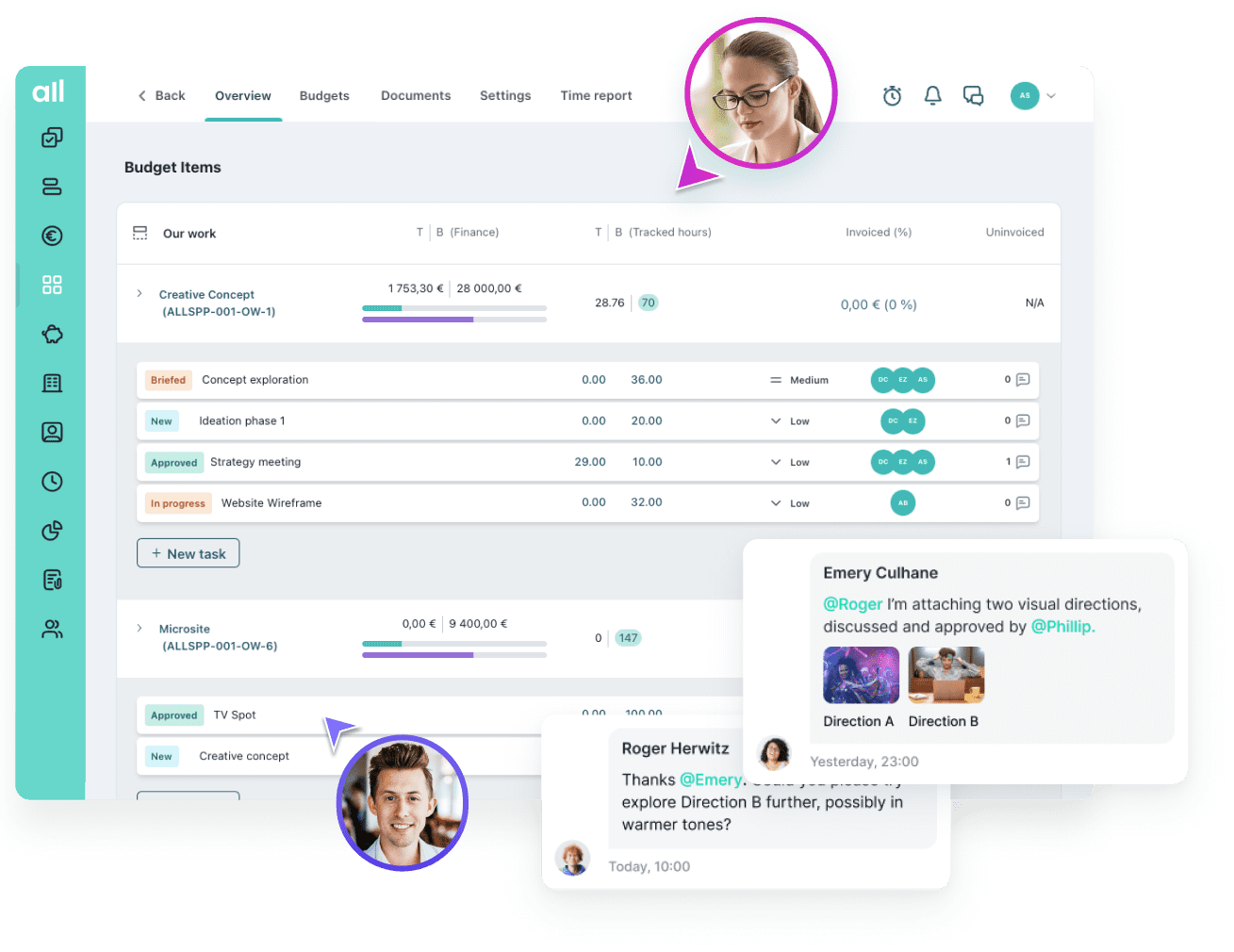 Gain a complete overview of all tasks, both assigned to you and those you've delegated
With a clear view of completed tasks and those still in the pipeline, maintaining order and tracking progress becomes effortless.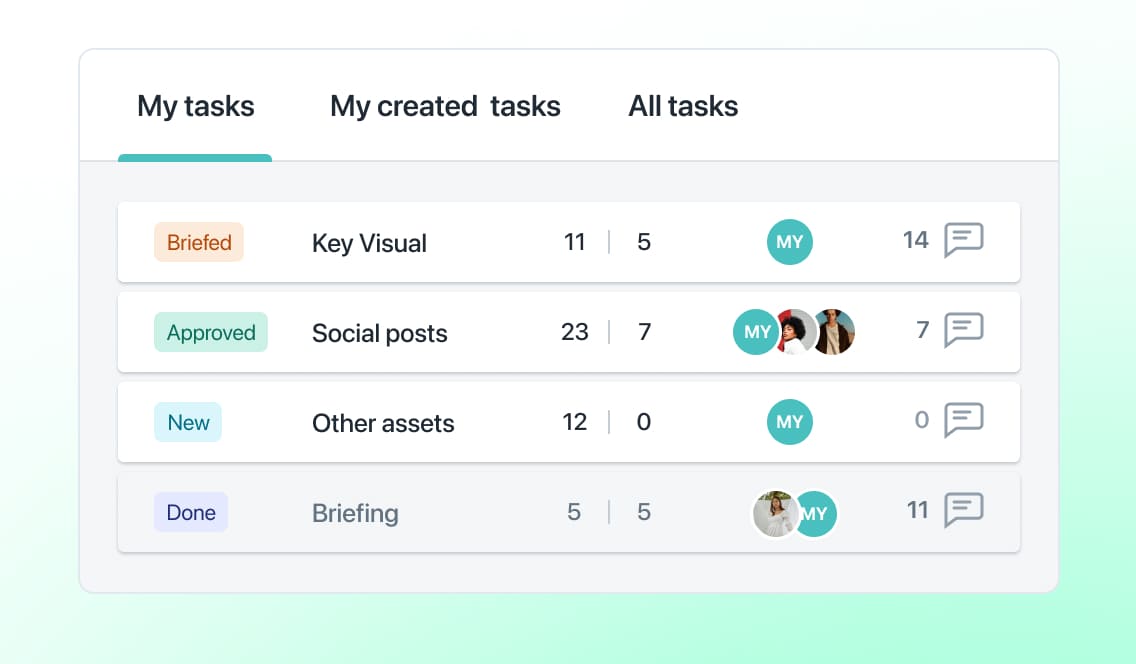 Integrated project and finance workflow
Advertising projects go beyond just your agency's tasks. Integrate all external collaborations and third-party expenses directly into your project workflow.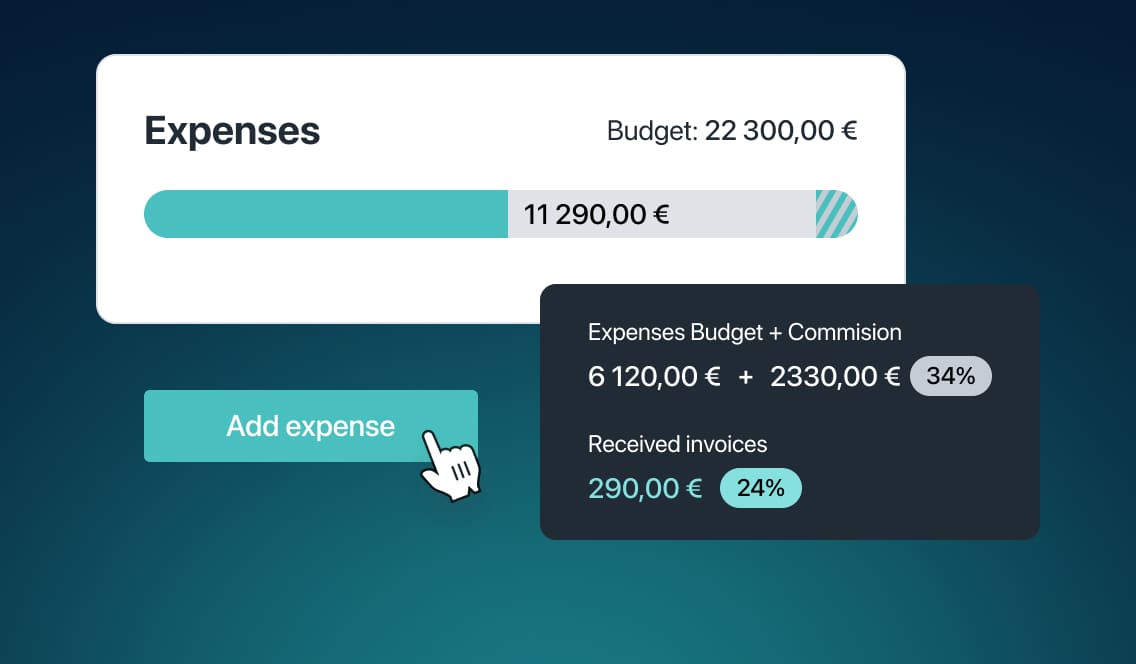 Is Allfred
the right fit

for your agency?

Try for free for a week. No strings attached. No prepayment needed.
Tailor made
For advertising, digital & PR agenciesfor advertising
Reliable
99.9% uptime
Secure
Corporate grade encryption & data securityCorporate grade encryption
On your deviceSupport
Dedicated support or 24/7 SLA24/7
HelpfulOnboarding
On site / remote onboardingAssistance