Project Management Tools Gantt Chart
Project Management Tools with Gantt Chart functionality are indispensable resources utilized within ad agencies, advertising firms, PR agencies, and other similar organizations. These tools provide a comprehensive and visual representation of project schedules through the utilization of Gantt charts. These charts serve as a powerful aid in planning and tracking project tasks, timelines, and dependencies, ensuring efficient project management and seamless coordination among team members.
Gantt charts, specifically designed for the advertising industry, offer a holistic view of the project's progress, enabling teams to effectively allocate resources, manage deadlines, and identify potential bottlenecks. By visually mapping out the various project tasks and their interdependencies, these tools empower project managers and team members to make informed decisions, prioritize activities, and optimize workflow efficiency.
Within the dynamic and fast-paced environment of an ad agency, where multiple projects are often running simultaneously, Gantt charts serve as a vital tool for maintaining clarity and transparency. They enable teams to identify critical paths, allocate resources effectively, and ensure that all project components are seamlessly integrated. By providing a visual representation of project timelines, Gantt charts facilitate effective communication and collaboration among team members, fostering a cohesive and synchronized workflow.
Moreover, these project management tools equipped with Gantt Chart functionality offer additional features that enhance project planning and execution. They enable the assignment of tasks to specific team members, allowing for clear accountability and streamlined collaboration. Additionally, these tools often provide real-time updates and notifications, ensuring that all stakeholders are kept informed about project progress and any potential delays or changes.
In summary, Project Management Tools with Gantt Chart functionality are indispensable assets for ad agencies, advertising firms, and PR agencies. By harnessing the power of visual representation, these tools enable efficient project planning, tracking, and coordination. They empower teams to optimize resource allocation, manage deadlines, and ensure seamless collaboration, ultimately leading to successful project delivery and client satisfaction.
Related terms
Allfred guides your agency's
financial process
Increase project visibility
for less overwork and overtime
Improve team collaboration, reduce errors by automating tasks with AI‑powered suggestions and lead your team to higher efficiency and engagement.
Integrated project & task management
Project communication & attachments
AI‑powered assistance reduces errors by up to 80%
Learn about Project management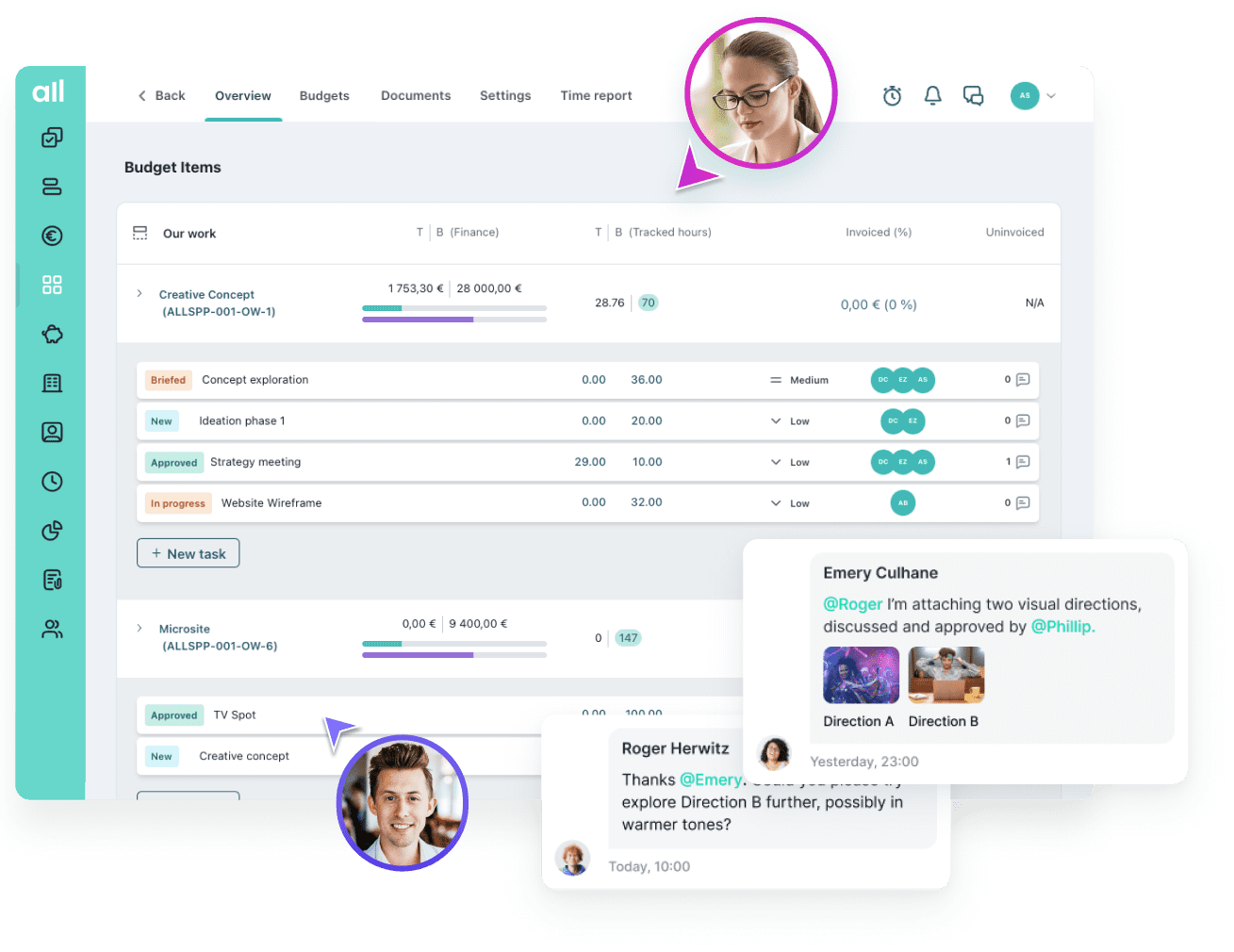 Gain a complete overview of all tasks, both assigned to you and those you've delegated
With a clear view of completed tasks and those still in the pipeline, maintaining order and tracking progress becomes effortless.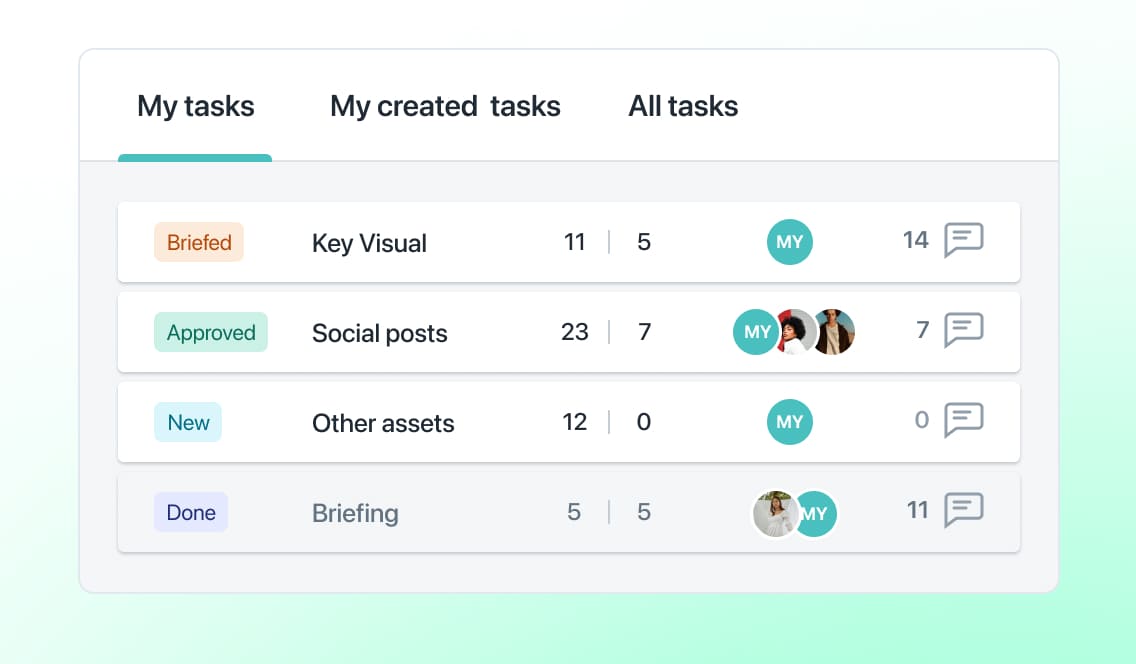 Integrated project and finance workflow
Advertising projects go beyond just your agency's tasks. Integrate all external collaborations and third-party expenses directly into your project workflow.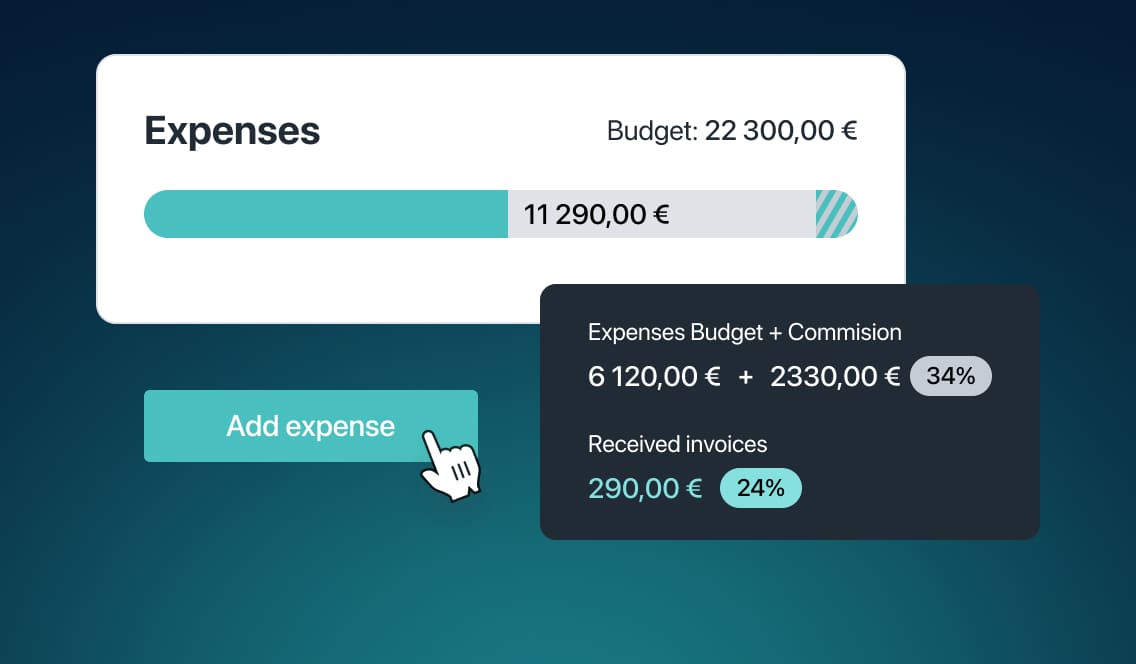 Is Allfred
the right fit

for your agency?

Try for free for a week. No strings attached. No prepayment needed.
Tailor made
For advertising, digital & PR agenciesfor advertising
Reliable
99.9% uptime
Secure
Corporate grade encryption & data securityCorporate grade encryption
On your deviceSupport
Dedicated support or 24/7 SLA24/7
HelpfulOnboarding
On site / remote onboardingAssistance