Project Deliverables Checklist
The Project Deliverables Checklist is an essential tool utilized within the realm of advertising agencies, serving as a comprehensive and detailed list of all the anticipated results, assets, and outputs that are required to be created and delivered as part of a marketing project. This checklist acts as a guiding document, ensuring that all necessary components are accounted for and completed within the specified timeframe.
Within the dynamic and fast-paced environment of an advertising agency, the Project Deliverables Checklist plays a crucial role in maintaining organization and efficiency. It serves as a tangible roadmap, outlining the specific deliverables that need to be accomplished throughout the project's lifecycle. By clearly defining the expected outcomes, this checklist aids in streamlining the workflow and ensuring that all team members are aligned with the project's objectives.
The checklist encompasses a wide range of elements that are integral to the success of an advertising campaign. It includes various assets such as creative designs, marketing materials, digital content, and promotional strategies. Additionally, it encompasses the outputs that are essential for the project's completion, such as finalized advertisements, social media campaigns, press releases, and other relevant deliverables.
For junior professionals in the advertising industry, the Project Deliverables Checklist serves as a valuable resource for understanding the scope and requirements of a project. By referring to this checklist, they can gain a comprehensive understanding of the tasks at hand and the expected outcomes. This not only aids in their professional development but also ensures that they contribute effectively to the overall success of the agency's projects.
In summary, the Project Deliverables Checklist is an indispensable tool within the advertising agency landscape. It provides a detailed and comprehensive overview of the expected outcomes, assets, and outputs that are crucial for the successful completion of marketing projects. By utilizing this checklist, junior professionals in the advertising industry can enhance their understanding of project requirements and contribute effectively to the agency's overall success.
Related terms
Allfred guides your agency's
financial process
Increase project visibility
for less overwork and overtime
Improve team collaboration, reduce errors by automating tasks with AI‑powered suggestions and lead your team to higher efficiency and engagement.
Integrated project & task management
Project communication & attachments
AI‑powered assistance reduces errors by up to 80%
Learn about Project management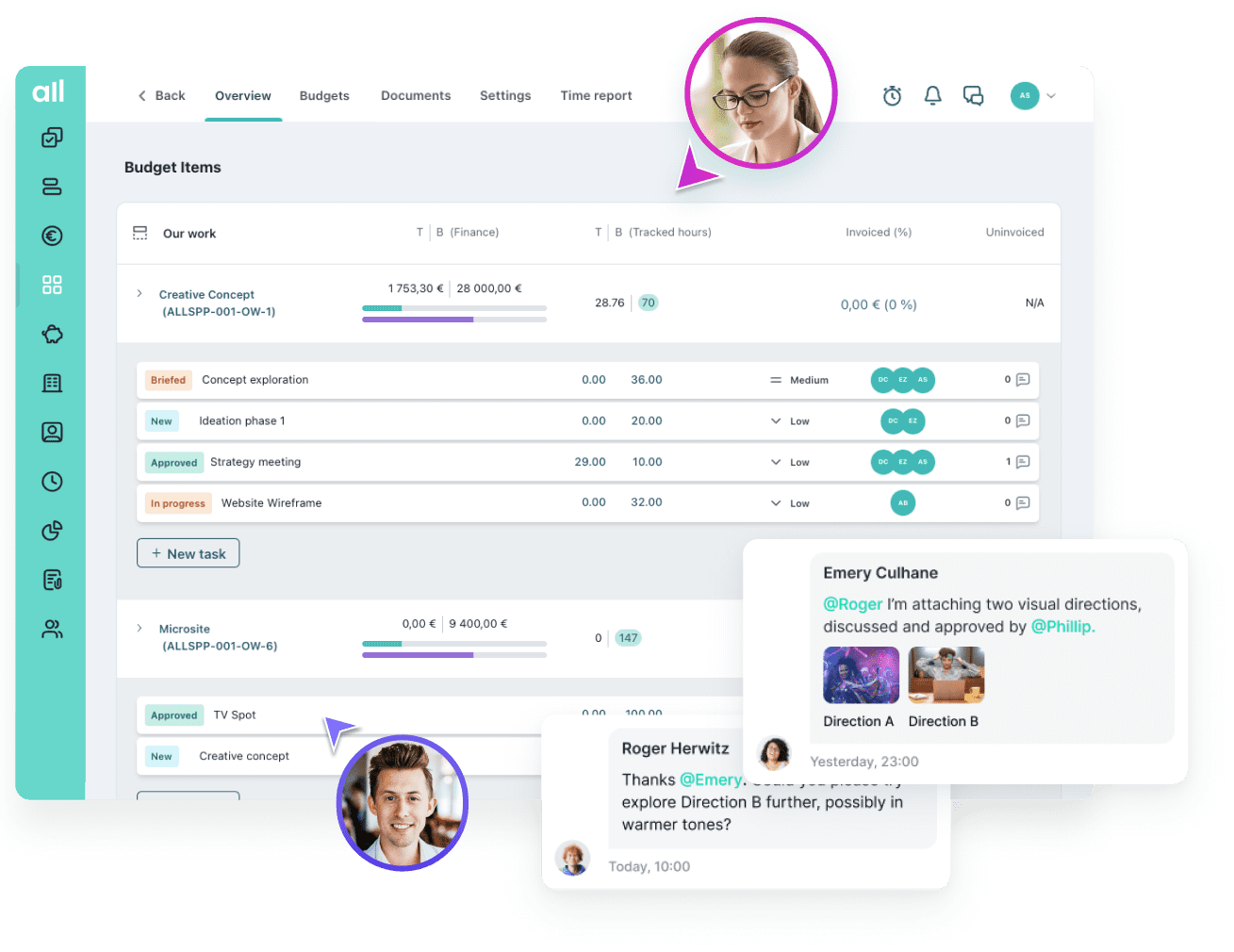 Gain a complete overview of all tasks, both assigned to you and those you've delegated
With a clear view of completed tasks and those still in the pipeline, maintaining order and tracking progress becomes effortless.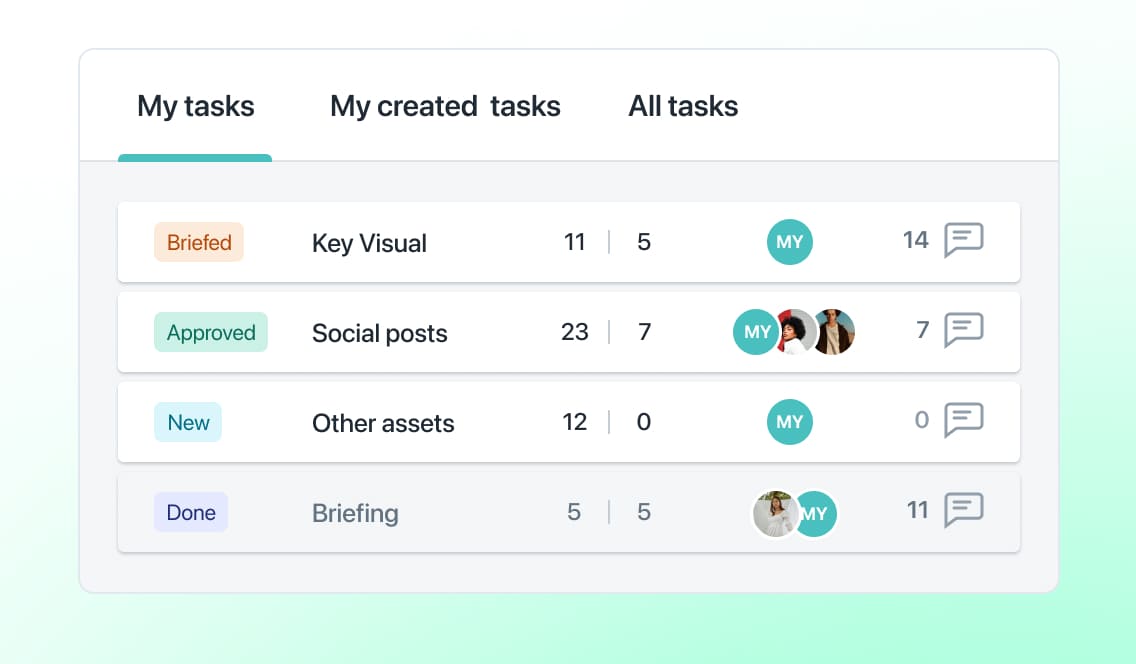 Integrated project and finance workflow
Advertising projects go beyond just your agency's tasks. Integrate all external collaborations and third-party expenses directly into your project workflow.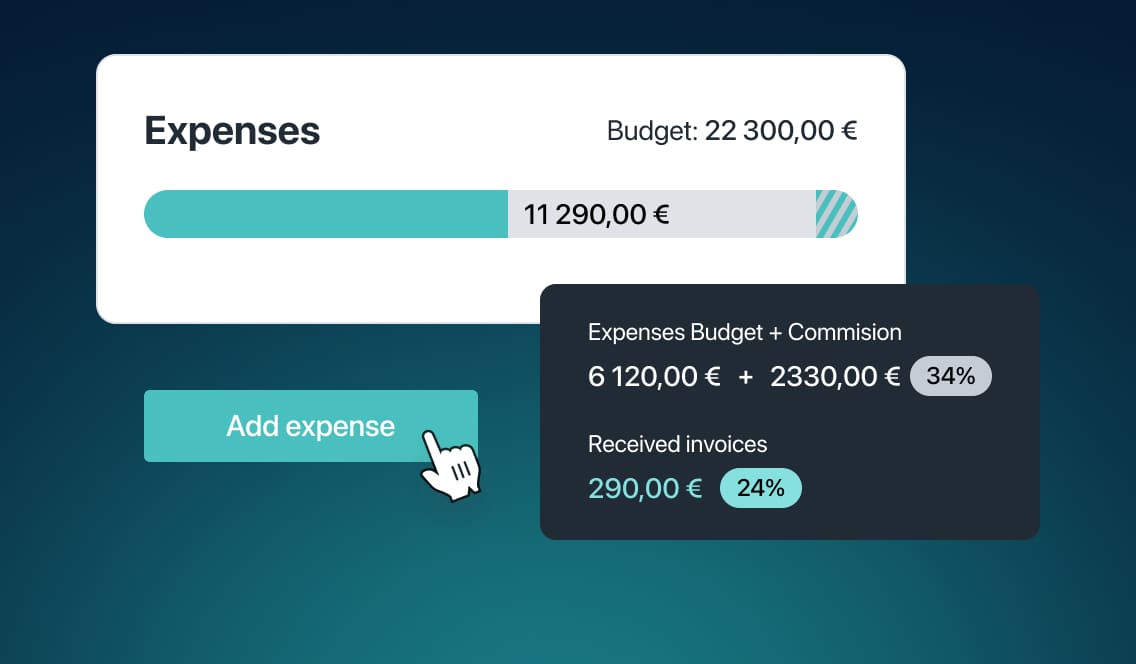 Is Allfred
the right fit

for your agency?

Try for free for a week. No strings attached. No prepayment needed.
Tailor made
For advertising, digital & PR agenciesfor advertising
Reliable
99.9% uptime
Secure
Corporate grade encryption & data securityCorporate grade encryption
On your deviceSupport
Dedicated support or 24/7 SLA24/7
HelpfulOnboarding
On site / remote onboardingAssistance