Pinterest Marketing
Pinterest Marketing is a strategic approach employed by ad agencies, advertising agencies, PR agencies, or any agency involved in advertising to effectively promote products, services, or brands through the utilization of the visual discovery platform, Pinterest. This comprehensive marketing technique encompasses various tactics aimed at maximizing visibility, engagement, and ultimately driving traffic and conversions.
One of the key aspects of Pinterest Marketing is the creation and optimization of Pinterest boards. These boards serve as curated collections of visually appealing images or infographics that are carefully selected to resonate with the target audience. By strategically organizing and categorizing these visuals, agencies can effectively showcase their clients' offerings and capture the attention of potential customers.
To further enhance the reach and discoverability of the content, Pinterest Marketing involves the strategic use of keywords and hashtags. By incorporating relevant and trending terms, agencies can ensure that their clients' content appears in search results and reaches a wider audience. This targeted approach allows for precise targeting and ensures that the content is seen by individuals who are actively searching for related products or services.
Engagement is a crucial aspect of Pinterest Marketing, and agencies play a vital role in fostering interactions with users. This can be achieved through actively responding to comments, sharing content, and collaborating with influencers or other brands. By engaging with users, agencies can build brand loyalty, establish credibility, and create a sense of community around their clients' offerings.
In addition to organic strategies, agencies may also employ paid advertising on Pinterest to further amplify their clients' reach. By running targeted ads, agencies can ensure that their clients' content is prominently displayed to relevant users, increasing the likelihood of driving traffic and conversions. These ads can be tailored to specific demographics, interests, or behaviors, allowing agencies to effectively reach their clients' target audience.
Overall, Pinterest Marketing is a multifaceted approach that combines creativity, strategic planning, and data-driven tactics to effectively promote products, services, or brands. By leveraging the visual nature of Pinterest, agencies can create compelling content, engage with users, and drive meaningful results for their clients in the ever-evolving advertising landscape.
Related terms
Allfred guides your agency's
financial process
Increase project visibility
for less overwork and overtime
Improve team collaboration, reduce errors by automating tasks with AI‑powered suggestions and lead your team to higher efficiency and engagement.
Integrated project & task management
Project communication & attachments
AI‑powered assistance reduces errors by up to 80%
Learn about Project management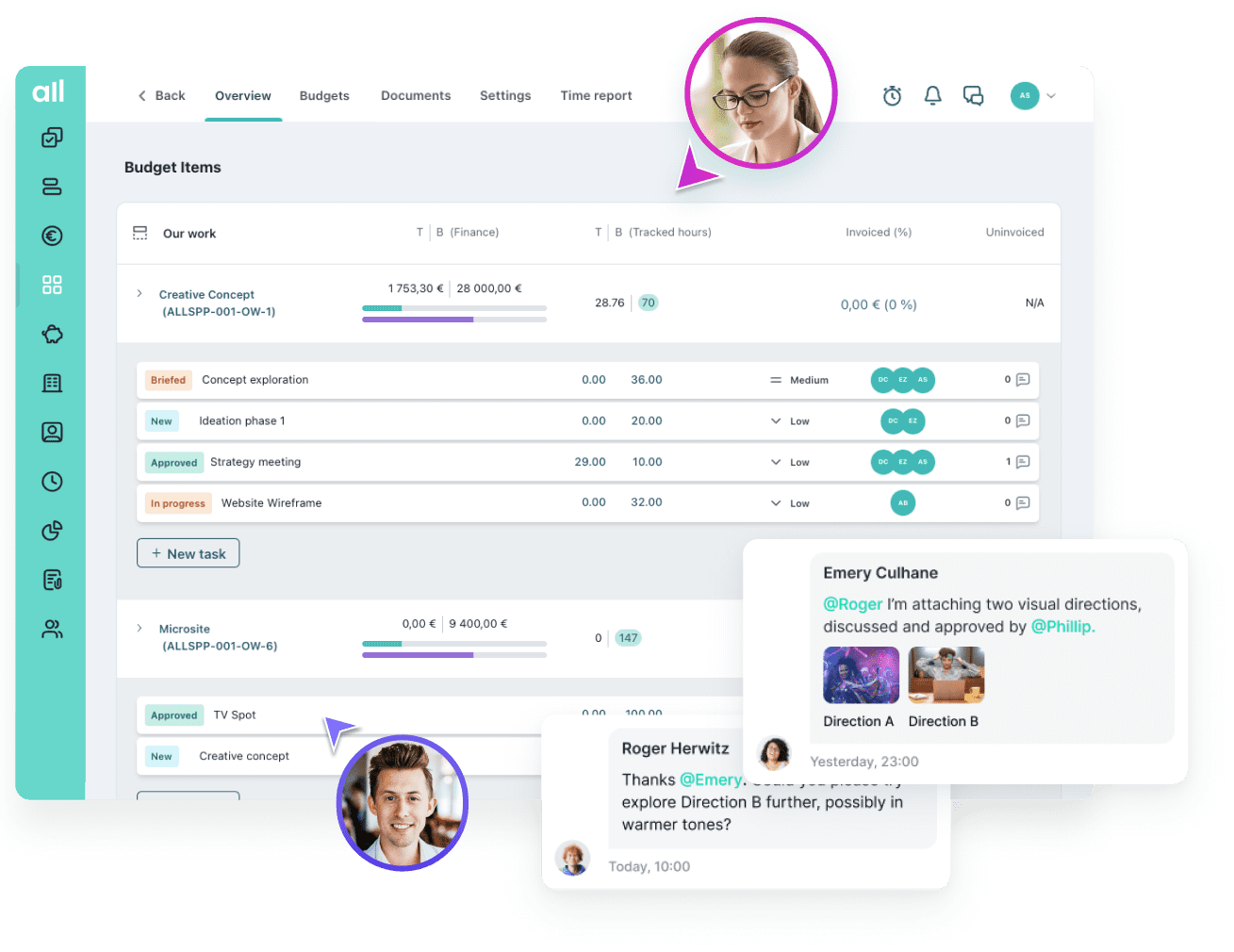 Gain a complete overview of all tasks, both assigned to you and those you've delegated
With a clear view of completed tasks and those still in the pipeline, maintaining order and tracking progress becomes effortless.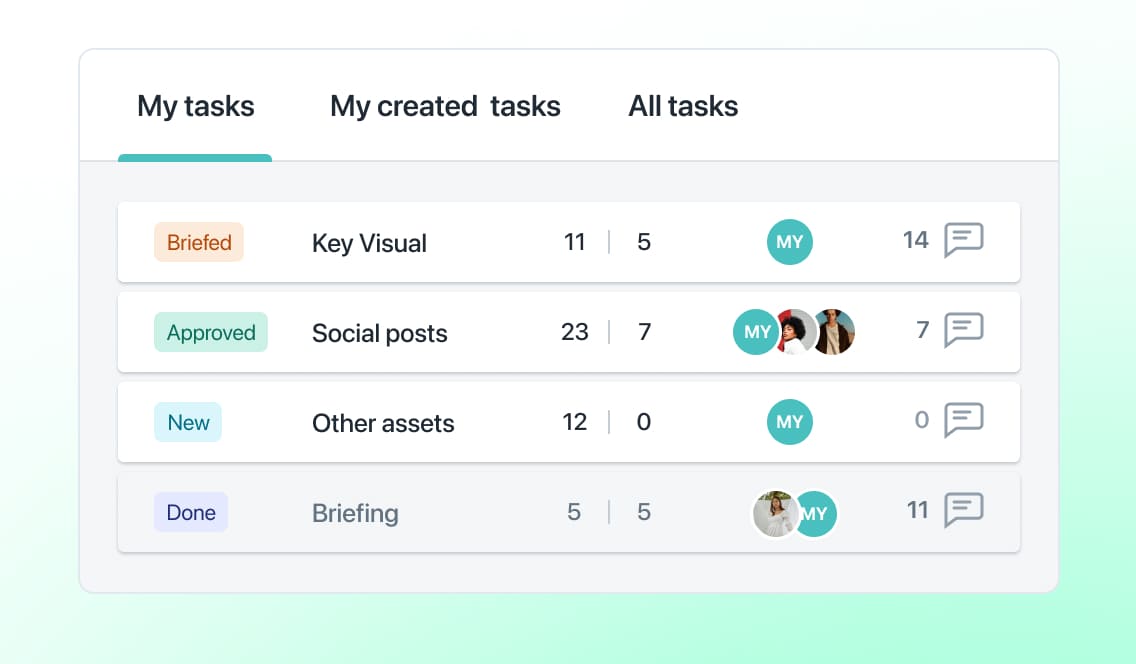 Integrated project and finance workflow
Advertising projects go beyond just your agency's tasks. Integrate all external collaborations and third-party expenses directly into your project workflow.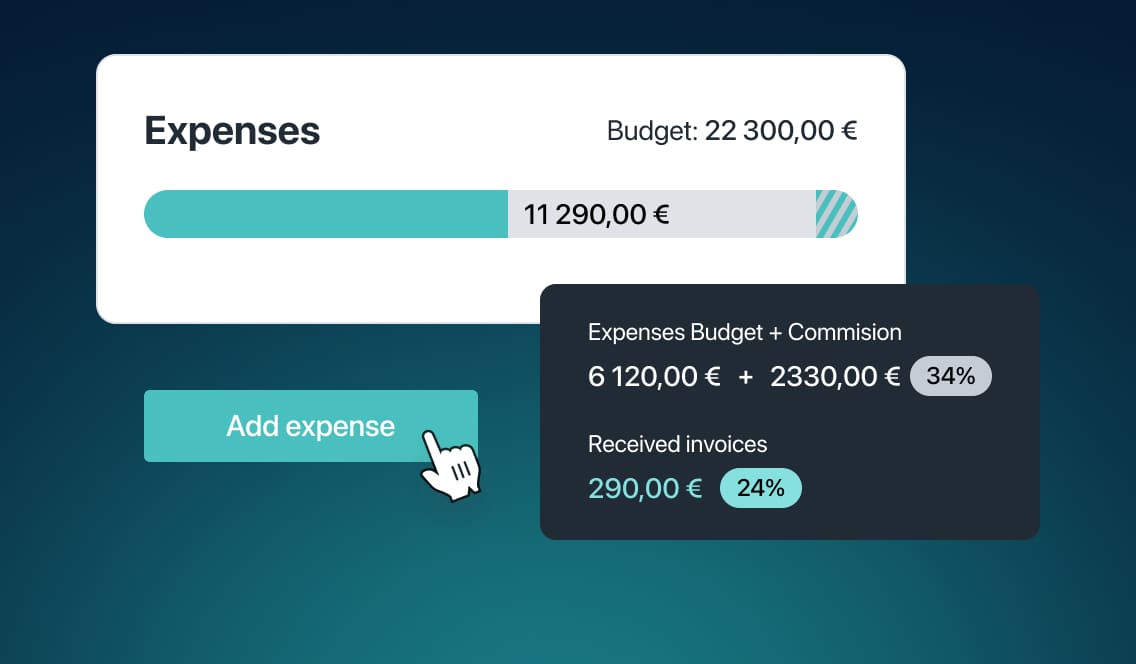 Is Allfred
the right fit

for your agency?

Try for free for a week. No strings attached. No prepayment needed.
Tailor made
For advertising, digital & PR agenciesfor advertising
Reliable
99.9% uptime
Secure
Corporate grade encryption & data securityCorporate grade encryption
On your deviceSupport
Dedicated support or 24/7 SLA24/7
HelpfulOnboarding
On site / remote onboardingAssistance