Overlay
An overlay refers to a visual component or presentation that is superimposed onto pre-existing content or media, such as images, videos, or webpages. This graphical element serves as an additional layer, strategically placed on top of the original material. In the realm of digital marketing, overlays play a crucial role in conveying supplementary information, prompting specific actions, or showcasing advertisements within a webpage or media player.
Within the context of an ad agency, advertising agency, PR agency, or any agency involved in the advertising industry, overlays are a valuable tool for enhancing the user experience and optimizing marketing efforts. By strategically placing overlays on top of existing content, agencies can effectively capture the attention of their target audience and convey important messages or calls to action. These overlays can be utilized to provide additional details about a product or service, highlight special offers or promotions, or even direct users to specific landing pages for further engagement.
Moreover, overlays serve as a means to seamlessly integrate advertisements into digital platforms without disrupting the user's browsing experience. By carefully designing and placing overlays, agencies can strike a balance between delivering relevant advertising content and respecting the user's engagement with the original material. This approach allows for a more targeted and personalized advertising experience, increasing the likelihood of conversions and maximizing the return on investment for advertising campaigns.
In summary, overlays are a powerful tool in the arsenal of ad agencies, advertising agencies, PR agencies, or any agency involved in the advertising industry. They enable the augmentation of existing content or media by adding visually appealing and informative elements. By utilizing overlays strategically, agencies can effectively engage their target audience, convey important messages, and optimize advertising efforts within the digital landscape.
Related terms
Allfred guides your agency's
financial process
Increase project visibility
for less overwork and overtime
Improve team collaboration, reduce errors by automating tasks with AI‑powered suggestions and lead your team to higher efficiency and engagement.
Integrated project & task management
Project communication & attachments
AI‑powered assistance reduces errors by up to 80%
Learn about Project management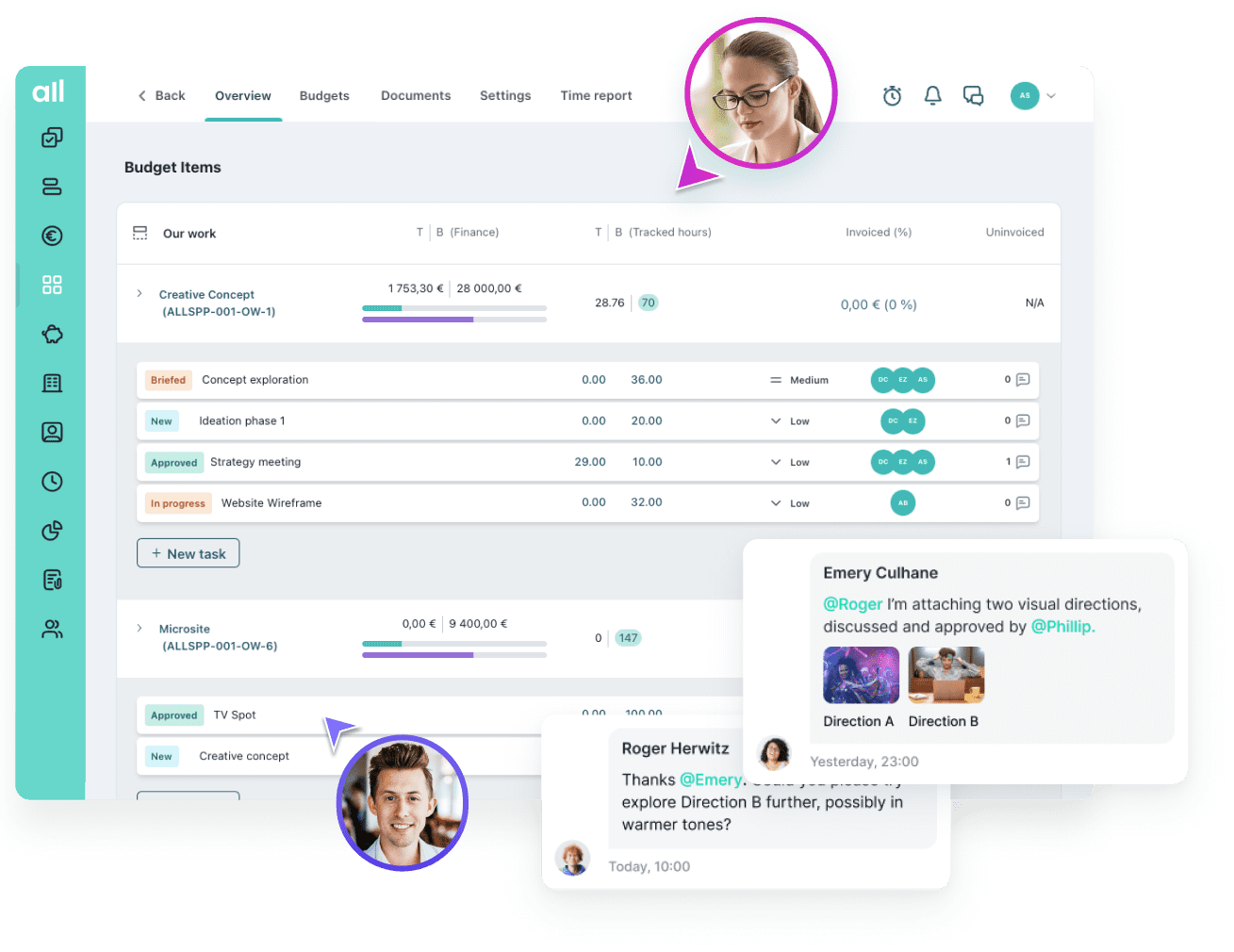 Gain a complete overview of all tasks, both assigned to you and those you've delegated
With a clear view of completed tasks and those still in the pipeline, maintaining order and tracking progress becomes effortless.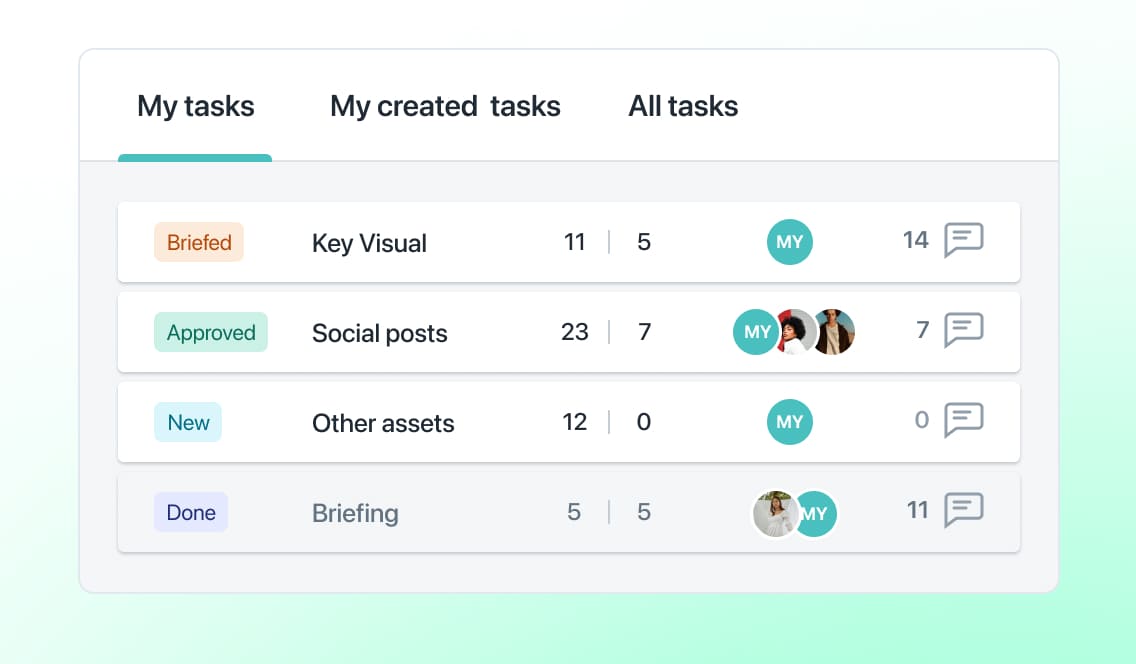 Integrated project and finance workflow
Advertising projects go beyond just your agency's tasks. Integrate all external collaborations and third-party expenses directly into your project workflow.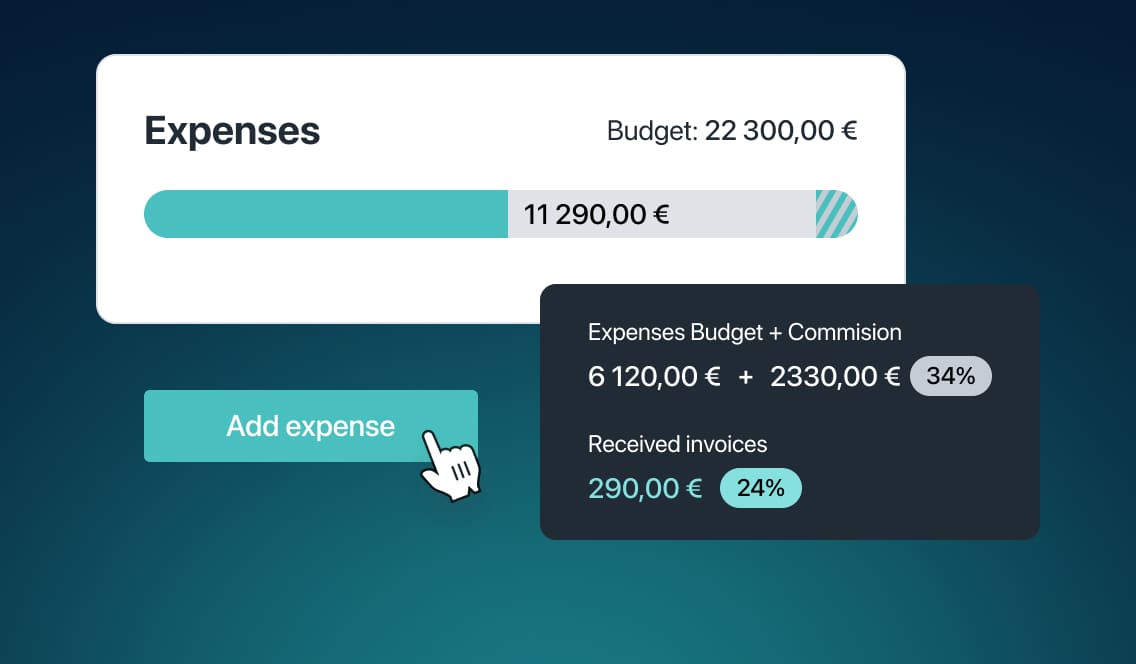 Is Allfred
the right fit

for your agency?

Try for free for a week. No strings attached. No prepayment needed.
Tailor made
For advertising, digital & PR agenciesfor advertising
Reliable
99.9% uptime
Secure
Corporate grade encryption & data securityCorporate grade encryption
On your deviceSupport
Dedicated support or 24/7 SLA24/7
HelpfulOnboarding
On site / remote onboardingAssistance