Newsletter
A newsletter is a valuable communication tool utilized by ad agencies, advertising agencies, PR agencies, and businesses in the advertising industry to regularly distribute updates, news, articles, and information related to a specific topic, organization, or industry. Typically distributed via email, newsletters play a crucial role in maintaining strong customer relationships and engaging with customers, subscribers, or members of a community.
These newsletters serve as a platform for sharing not only valuable content but also promotions and product updates. By providing relevant and insightful information, ad agencies can establish themselves as industry experts and thought leaders, gaining the trust and loyalty of their audience. This enables them to effectively communicate their brand message, showcase their expertise, and highlight their unique offerings.
In the fast-paced world of advertising, staying up-to-date with the latest trends, industry news, and best practices is essential. Newsletters act as a reliable source of information, keeping professionals in the advertising field informed and educated. They provide a comprehensive overview of the happenings within the industry, ensuring that juniors in advertising are well-equipped with the knowledge they need to excel in their roles.
Furthermore, newsletters serve as a means of fostering a sense of community within the advertising industry. By sharing success stories, case studies, and client testimonials, ad agencies can inspire and motivate their peers, creating a supportive network of professionals. This collaborative environment encourages the exchange of ideas, promotes innovation, and ultimately contributes to the growth and development of the advertising industry as a whole.
In summary, newsletters are an indispensable tool for ad agencies, advertising agencies, and businesses in the advertising industry. They facilitate effective communication, enable the sharing of valuable content, and play a vital role in maintaining customer relationships. By leveraging newsletters, professionals in the advertising field can stay informed, inspired, and connected, ultimately driving success in their advertising endeavors.
Related terms
Allfred guides your agency's
financial process
Get more billable hours
and manage team happiness
Save up to 60% of time spent on administrative tasks through automation and streamlined processes, allowing teams to focus more on creativity and strategy.
Integrated resources & tasks planning
Capacity booking, conflict detection and 1‑click time tracking
Better work‑life balance and motivated team
Learn about Resource planning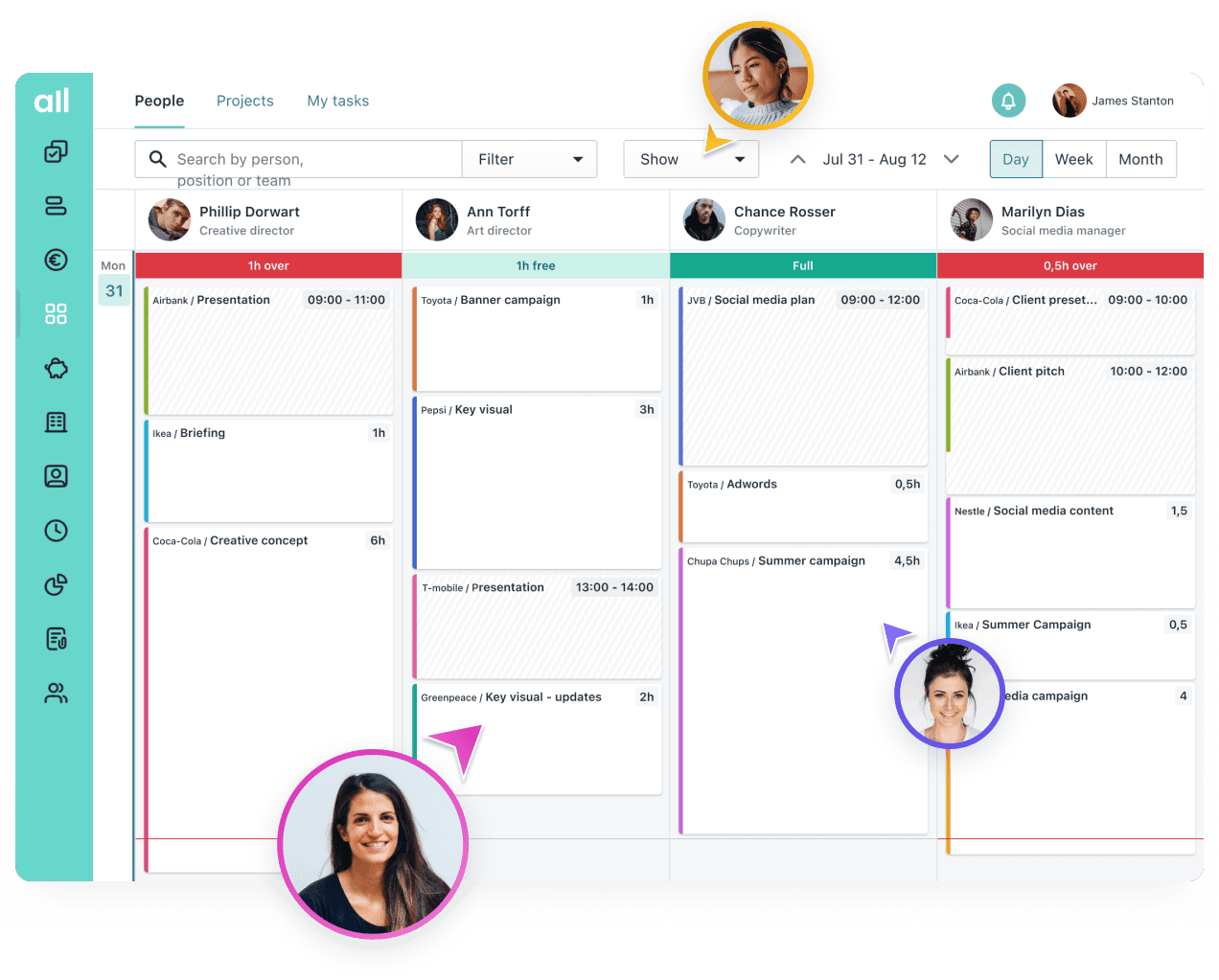 Plan your team's time together. Collaboratively.
As team leaders, you have complete control over each individual's time allocation.
Plan on one screen collaboratively with others
Book multiple team members for shared work time
Distinguish between projects with color‑coding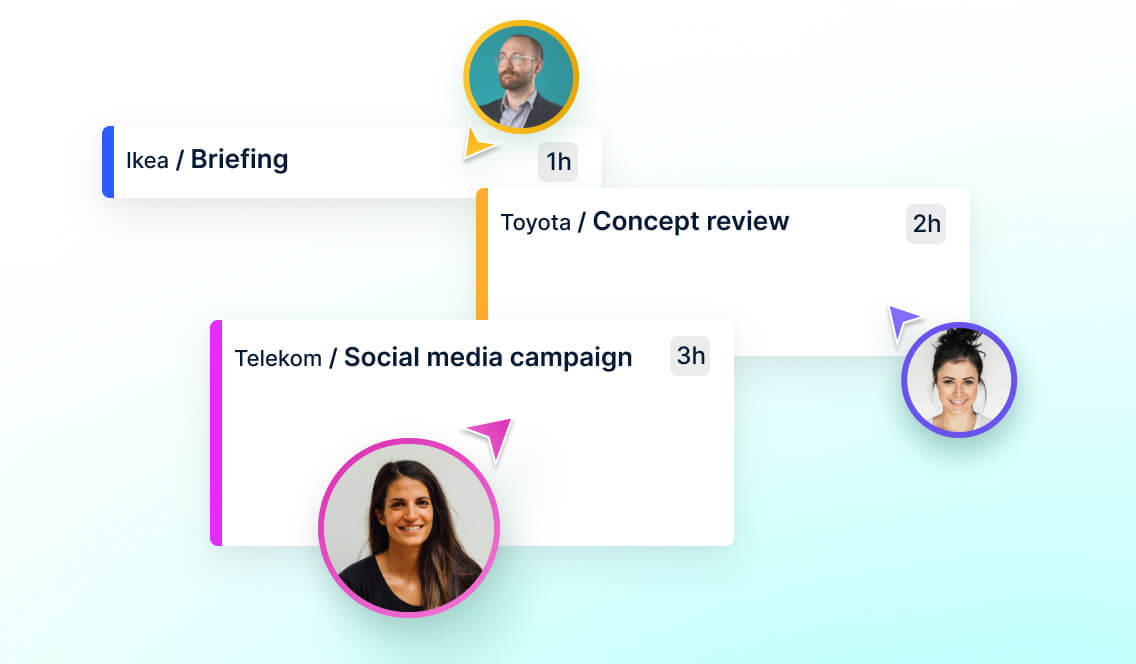 Reassign tasks. Edit, split, duplicate.
You're the boss.
We understand the dynamics of daily task planning. You have complete flexibility in rescheduling tasks to optimize productivity. Down to the second.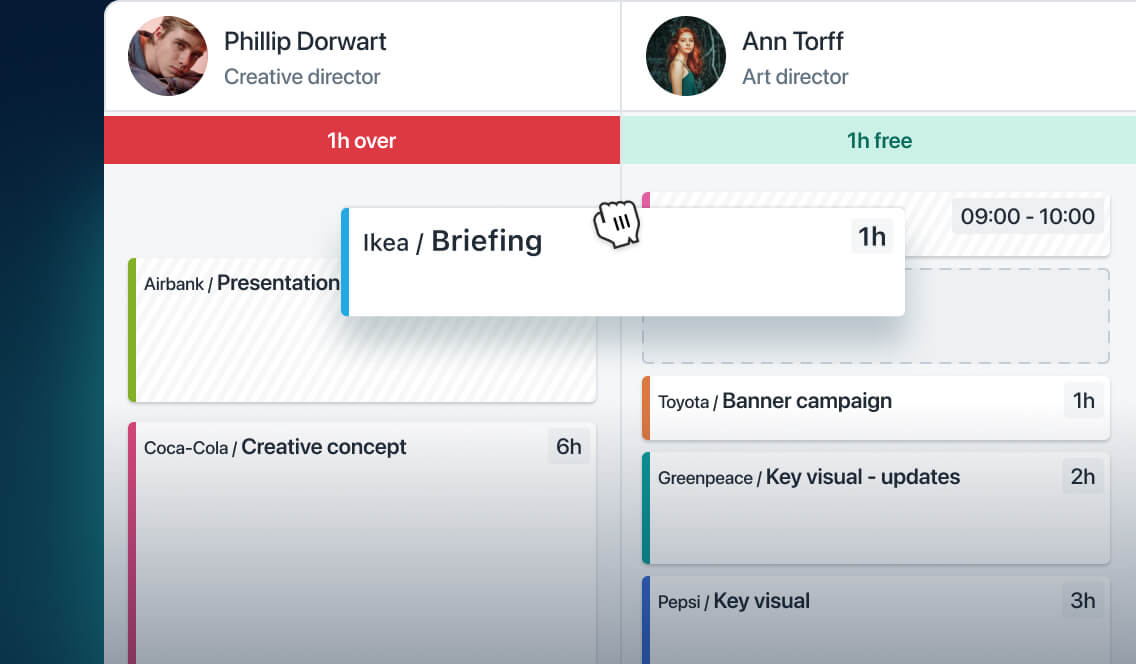 Is Allfred
the right fit

for your agency?

Try for free for a week. No strings attached. No prepayment needed.
Tailor made
For advertising, digital & PR agenciesfor advertising
Reliable
99.9% uptime
Secure
Corporate grade encryption & data securityCorporate grade encryption
On your deviceSupport
Dedicated support or 24/7 SLA24/7
HelpfulOnboarding
On site / remote onboardingAssistance