Custom Field
In the dynamic world of advertising agencies, where every detail matters, a Custom Field in CRM software emerges as a powerful tool that empowers users to go beyond the standard data fields and truly personalize their agency management experience. By harnessing the flexibility of a Custom Field, ad agencies can create and define additional data fields that are specifically tailored to their unique business needs.
Imagine a scenario where an advertising agency wants to capture specific information about their clients, leads, or ongoing projects. With a Custom Field, they can effortlessly design and incorporate these fields into their CRM software, ensuring that no crucial detail goes unnoticed. Whether it's gathering insights about a client's preferred communication channels, tracking the progress of a campaign, or recording specific project requirements, a Custom Field allows agencies to capture and organize data in a way that aligns perfectly with their workflow.
This level of customization not only enhances the agency's ability to manage and analyze data effectively but also enables them to gain a deeper understanding of their clients and projects. By having the freedom to create fields that are relevant to their industry, an advertising agency can unlock valuable insights that may have otherwise remained hidden. This newfound knowledge can then be utilized to refine strategies, optimize campaigns, and ultimately deliver exceptional results for their clients.
Furthermore, the beauty of a Custom Field lies in its adaptability. As the advertising landscape evolves and new trends emerge, agencies can easily modify or add new fields to stay ahead of the game. This flexibility ensures that the CRM software remains a powerful ally in the agency's quest for success, constantly evolving to meet the ever-changing demands of the advertising industry.
In summary, a Custom Field in CRM software is a game-changer for advertising agencies, providing them with the ability to create and define additional data fields that are tailored to their specific business needs. By harnessing this power, agencies can capture unique information about clients, leads, and projects, gaining valuable insights that drive success. With the flexibility to adapt and evolve, a Custom Field empowers agencies to stay at the forefront of the advertising industry, delivering exceptional results for their clients.
Allfred guides your agency's
financial process
Increase project visibility
for less overwork and overtime
Improve team collaboration, reduce errors by automating tasks with AI‑powered suggestions and lead your team to higher efficiency and engagement.
Integrated project & task management
Project communication & attachments
AI‑powered assistance reduces errors by up to 80%
Learn about Project management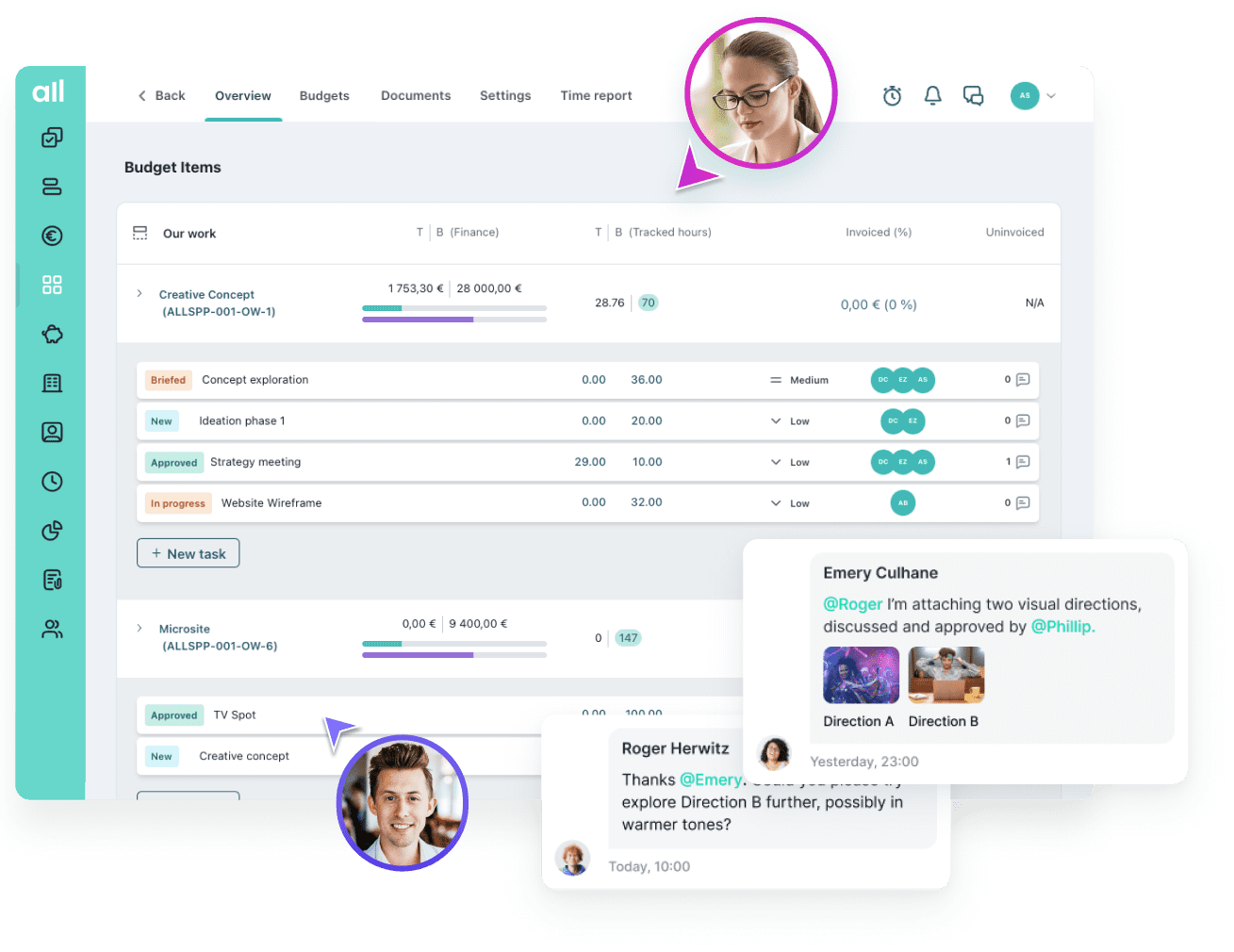 Gain a complete overview of all tasks, both assigned to you and those you've delegated
With a clear view of completed tasks and those still in the pipeline, maintaining order and tracking progress becomes effortless.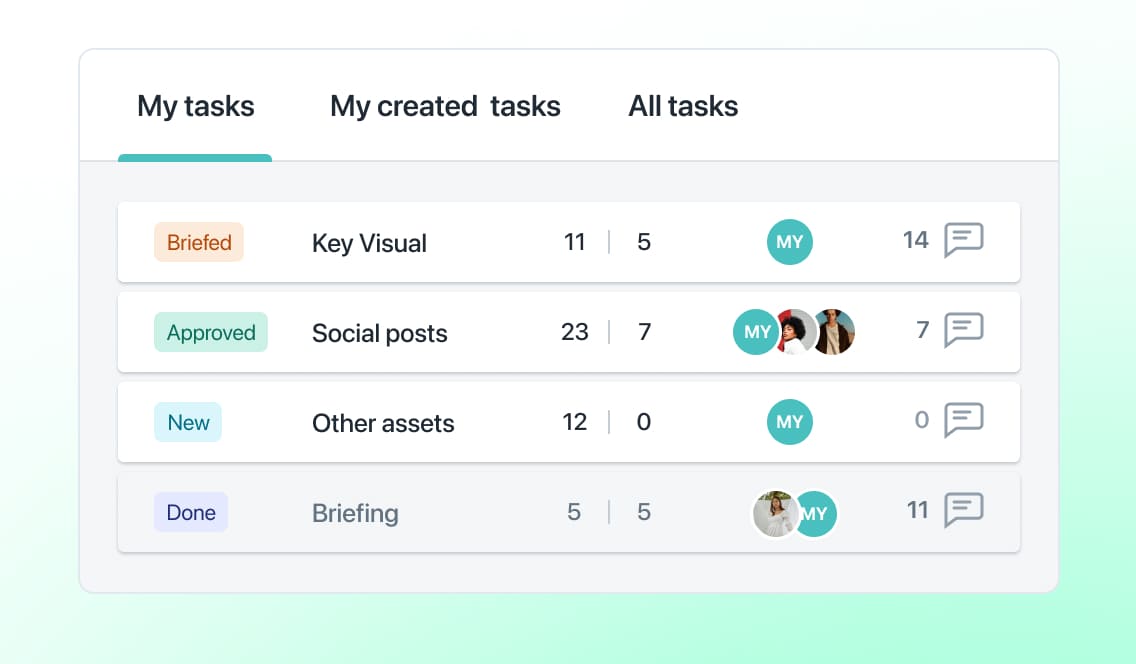 Integrated project and finance workflow
Advertising projects go beyond just your agency's tasks. Integrate all external collaborations and third-party expenses directly into your project workflow.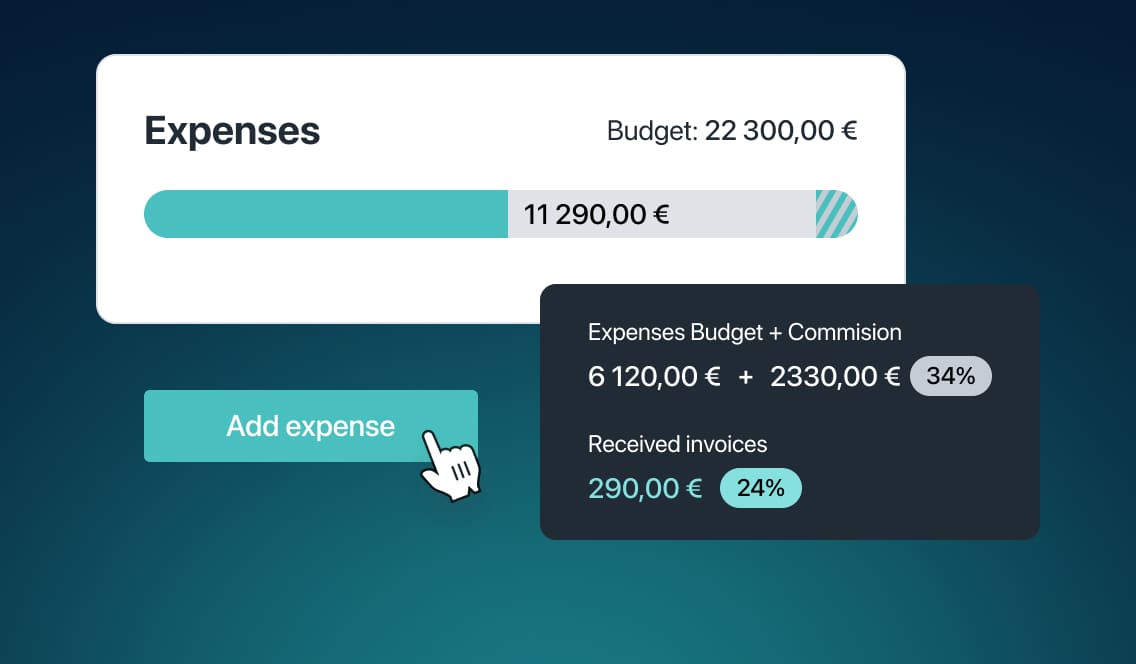 Is Allfred
the right fit

for your agency?

Try for free for a week. No strings attached. No prepayment needed.
Tailor made
For advertising, digital & PR agenciesfor advertising
Reliable
99.9% uptime
Secure
Corporate grade encryption & data securityCorporate grade encryption
On your deviceSupport
Dedicated support or 24/7 SLA24/7
HelpfulOnboarding
On site / remote onboardingAssistance