Creative Brief
A creative brief is a crucial document utilized within the advertising industry, specifically by ad agencies, PR agencies, and advertising agencies, to effectively guide and inform creative teams consisting of designers, copywriters, and content creators. Its purpose is to provide comprehensive information and guidelines necessary for the development of various marketing materials, campaigns, or projects. By outlining the project's objectives, target audience, key messages, brand guidelines, budget, timeline, and other pertinent details, the creative brief ensures that the resulting creative work aligns seamlessly with the overall marketing strategy and successfully meets the client's expectations.
This document serves as a roadmap for the creative team, offering a clear understanding of the project's goals and requirements. It acts as a bridge between the client's vision and the creative team's execution, facilitating effective communication and collaboration. The creative brief not only provides essential information but also serves as a reference point throughout the project, ensuring that all stakeholders remain on the same page and that the creative work remains focused and aligned with the client's objectives.
Within the advertising industry, where time is often of the essence, the creative brief plays a vital role in streamlining the creative process. By consolidating all relevant information and guidelines in one document, it minimizes the potential for misunderstandings or misinterpretations, saving valuable time and resources. Moreover, the creative brief acts as a tool for evaluation and assessment, allowing the agency to measure the success of the creative work against the initial objectives and criteria outlined in the brief.
For junior professionals in advertising, understanding the importance and components of a creative brief is essential for their growth and development. By grasping the significance of this document, they can effectively contribute to the creative process, ensuring that their work aligns with the client's goals and expectations. Additionally, being able to interpret and utilize the information provided in a creative brief allows juniors to enhance their problem-solving skills, creativity, and overall understanding of the advertising industry.
Related terms
Allfred guides your agency's
financial process
Increase project visibility
for less overwork and overtime
Improve team collaboration, reduce errors by automating tasks with AI‑powered suggestions and lead your team to higher efficiency and engagement.
Integrated project & task management
Project communication & attachments
AI‑powered assistance reduces errors by up to 80%
Learn about Project management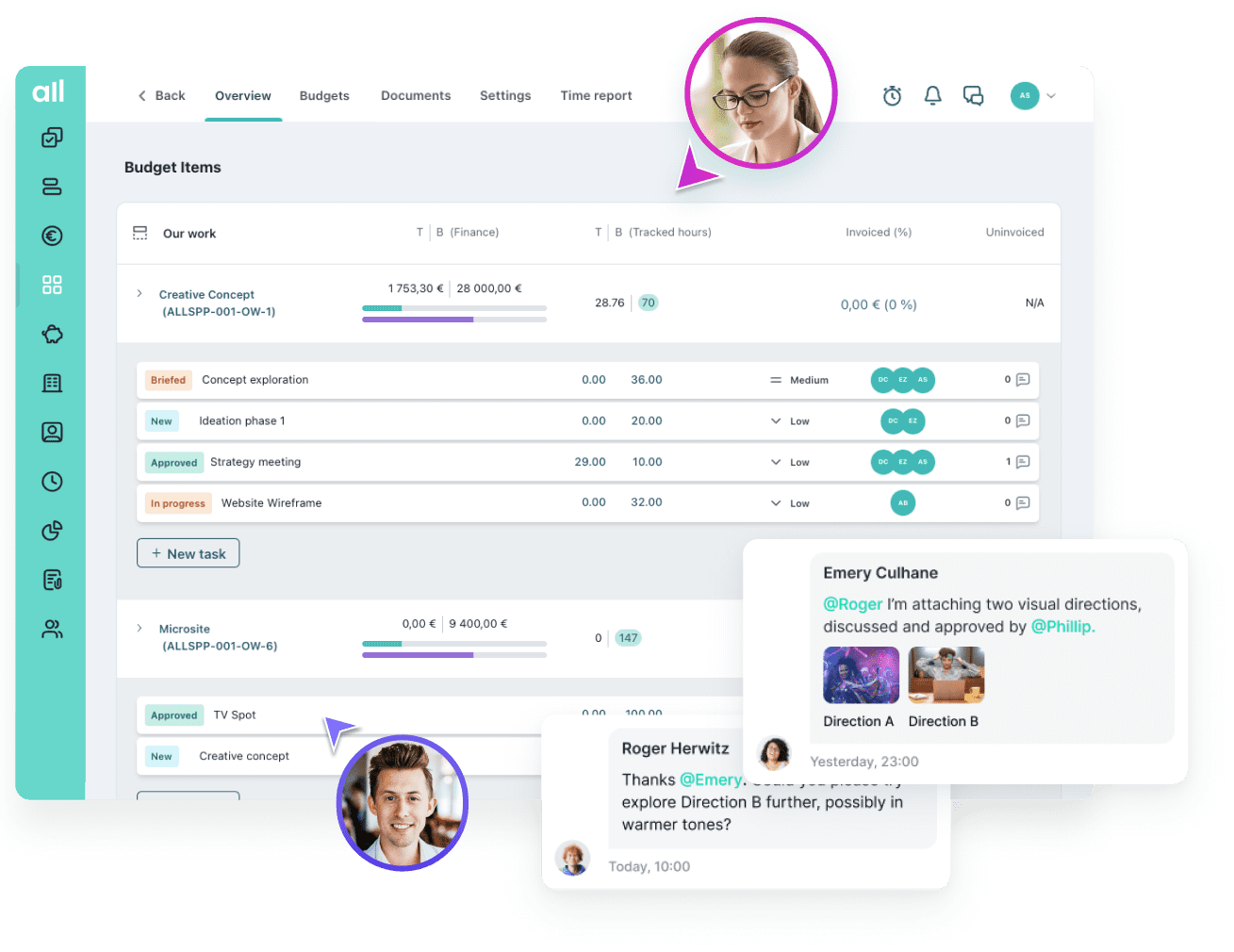 Gain a complete overview of all tasks, both assigned to you and those you've delegated
With a clear view of completed tasks and those still in the pipeline, maintaining order and tracking progress becomes effortless.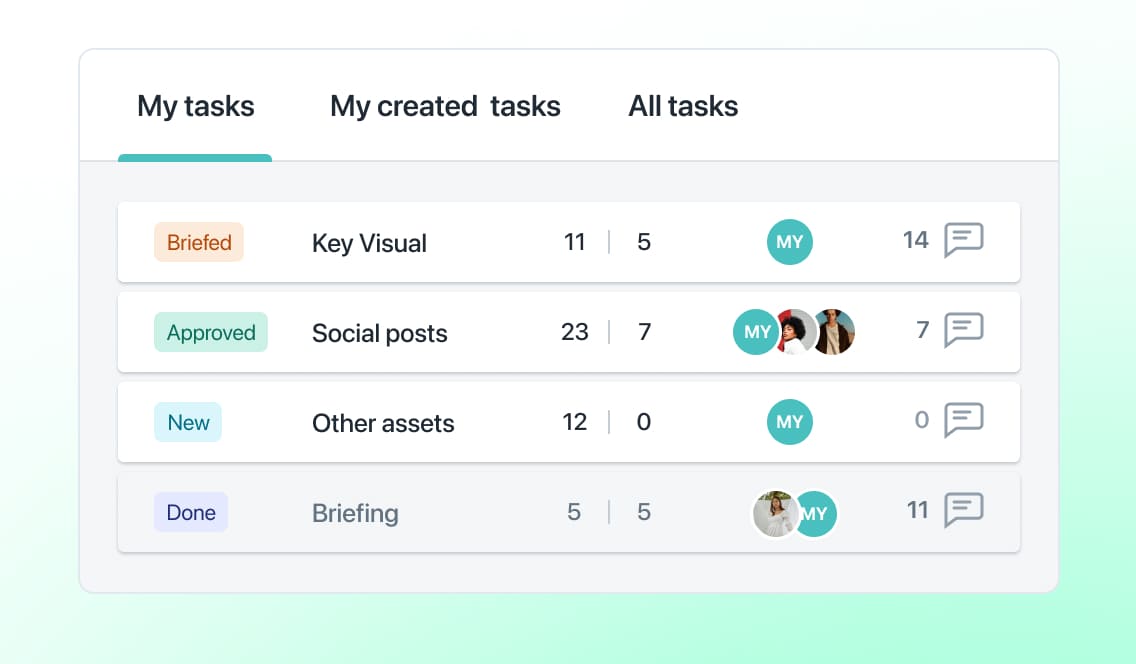 Integrated project and finance workflow
Advertising projects go beyond just your agency's tasks. Integrate all external collaborations and third-party expenses directly into your project workflow.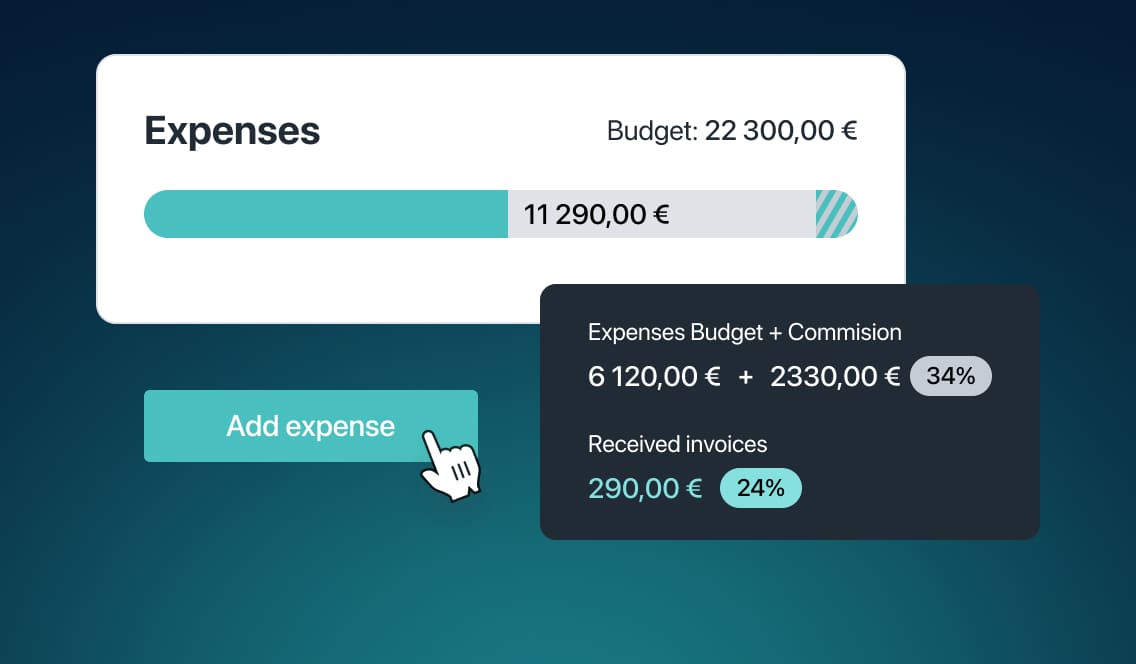 Is Allfred
the right fit

for your agency?

Try for free for a week. No strings attached. No prepayment needed.
Tailor made
For advertising, digital & PR agenciesfor advertising
Reliable
99.9% uptime
Secure
Corporate grade encryption & data securityCorporate grade encryption
On your deviceSupport
Dedicated support or 24/7 SLA24/7
HelpfulOnboarding
On site / remote onboardingAssistance