Cashflow
Cashflow refers to the continuous movement of money within an ad agency or any advertising-related business, encompassing both incoming and outgoing transactions over a defined timeframe. It plays a pivotal role in the efficient management of expenses, investments, and revenue generation. By comprehending the intricacies of cashflow, ad agencies can ensure the availability of adequate funds to support various marketing activities and meet other operational requirements.
In the dynamic realm of advertising, a firm grasp on cashflow is indispensable. It empowers agencies to make informed decisions regarding budget allocation, resource utilization, and strategic investments. By closely monitoring the inflow and outflow of funds, ad agencies can effectively navigate the financial landscape, optimizing their financial resources to drive growth and success.
Understanding cashflow enables ad agencies to maintain a healthy financial position, ensuring that they have the necessary liquidity to cover day-to-day expenses, such as payroll, vendor payments, and campaign costs. Moreover, it facilitates the identification of potential cash shortages or surpluses, allowing agencies to proactively address any financial gaps or capitalize on opportunities for expansion.
For junior professionals in the advertising industry, comprehending cashflow is crucial for their professional development. It equips them with the knowledge and skills to contribute meaningfully to financial discussions and decision-making processes within their agency. By grasping the nuances of cashflow management, juniors can actively participate in budget planning, cost analysis, and revenue forecasting, thereby enhancing their overall understanding of the agency's financial health.
In summary, cashflow serves as the lifeblood of an ad agency, ensuring its financial stability and sustainability. By understanding the intricacies of cashflow management, agencies can optimize their financial resources, support marketing initiatives, and drive growth in the competitive advertising landscape. For juniors in the advertising industry, a solid understanding of cashflow empowers them to actively contribute to financial discussions and make informed decisions that positively impact the agency's success.
Related terms
Allfred guides your agency's
financial process
Increase agency profitability by up to 30%
with all‑in‑one integrations
Allfred's connected data and analytics capabilities enable agency owners to make data‑informed decisions, leading to better client satisfaction and successful campaigns.
Seamless budget, finance, billing & reporting management
Simple CRM for employees, clients and contractors
Easily scalable for business growth
Learn about:
Budgeting
Finance & Reporting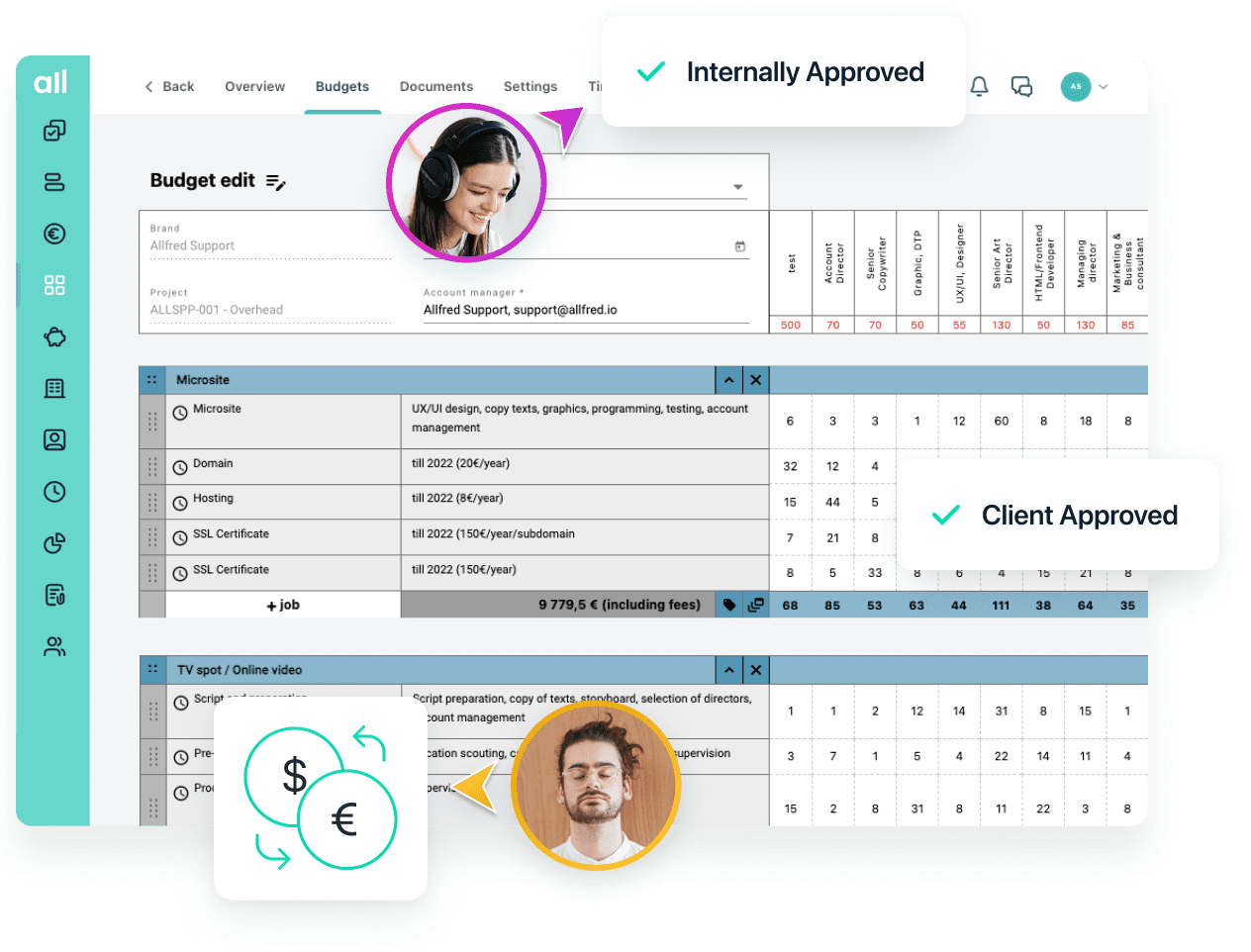 Get complete control of your invoicing
Automatically plan and track invoiced amounts and be confident nothing is left unpaid.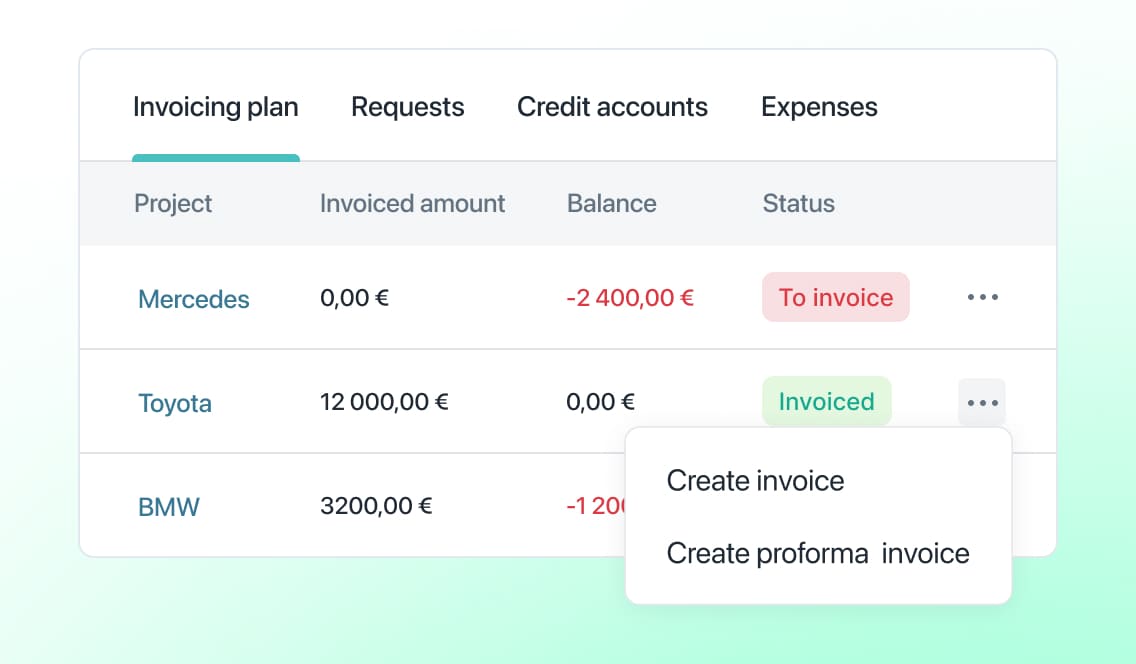 Analyse profit

per project, client or even an employee

Breakdown your project's profit and get insights into top performers.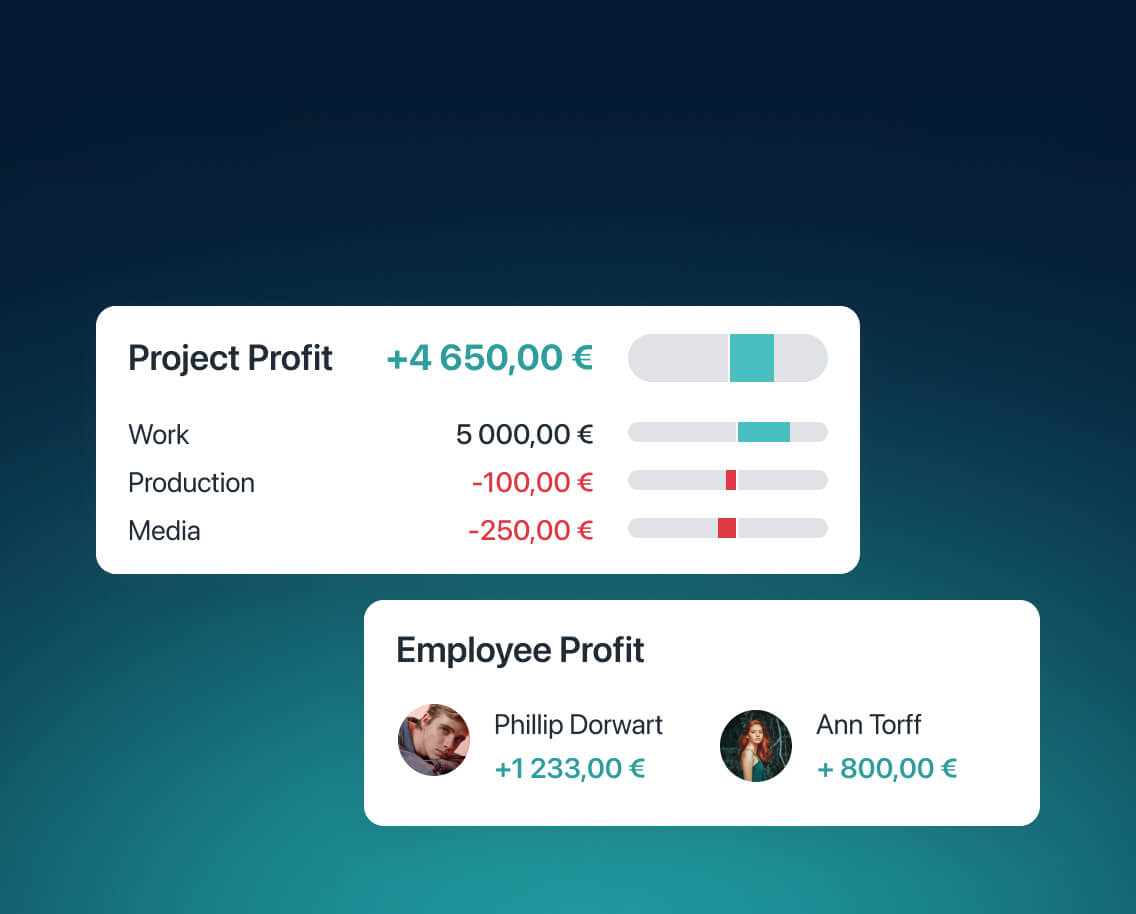 Is Allfred
the right fit

for your agency?

Try for free for a week. No strings attached. No prepayment needed.
Tailor made
For advertising, digital & PR agenciesfor advertising
Reliable
99.9% uptime
Secure
Corporate grade encryption & data securityCorporate grade encryption
On your deviceSupport
Dedicated support or 24/7 SLA24/7
HelpfulOnboarding
On site / remote onboardingAssistance