Billing Plan
A billing plan refers to the well-defined structure and terms that an ad agency, advertising agency, PR agency, or any agency in the advertising industry utilizes to invoice their clients or customers for the products or services they provide. This comprehensive plan encompasses various crucial details that ensure a smooth and transparent billing process.
Within a billing plan, one can find information regarding the frequency at which invoices are generated and sent to clients. This frequency can be monthly, quarterly, annually, or based on specific milestones achieved during a project. By clearly outlining the billing frequency, the agency can establish a predictable and consistent invoicing system, allowing both the agency and the client to plan their finances accordingly.
Payment terms are another vital aspect covered in a billing plan. These terms specify the duration within which the client is expected to settle the invoice. Common payment terms include net 30, net 60, or net 90, indicating that the payment is due within 30, 60, or 90 days from the invoice date, respectively. By clearly defining the payment terms, the agency ensures that clients are aware of their financial obligations and can plan their cash flow accordingly.
The pricing structure is an integral part of the billing plan, as it outlines how the agency calculates the cost of its products or services. This structure may include hourly rates, fixed project fees, or a combination of both, depending on the nature of the agency's offerings. By providing transparency in the pricing structure, the agency enables clients to understand the value they receive for their investment and make informed decisions.
Additionally, a billing plan may incorporate any applicable discounts or fees. These discounts can be offered to clients based on factors such as long-term contracts, volume of work, or loyalty. Conversely, fees may be applied for late payments or additional services requested outside the scope of the initial agreement. By clearly communicating these discounts and fees, the agency ensures transparency and avoids any misunderstandings or disputes.
Lastly, the preferred method of payment is outlined in the billing plan. This specifies the acceptable modes of payment, such as bank transfers, credit cards, or online payment platforms. By providing clients with multiple payment options, the agency enhances convenience and flexibility, making it easier for clients to settle their invoices promptly.
In summary, a billing plan is a comprehensive framework that encompasses various essential elements related to invoicing clients or customers in the advertising industry. By clearly defining the billing frequency, payment terms, pricing structure, applicable discounts or fees, and preferred method of payment, the agency ensures transparency, predictability, and a smooth financial relationship with its clients.
Allfred guides your agency's
financial process
Increase agency profitability by up to 30%
with all‑in‑one integrations
Allfred's connected data and analytics capabilities enable agency owners to make data‑informed decisions, leading to better client satisfaction and successful campaigns.
Seamless budget, finance, billing & reporting management
Simple CRM for employees, clients and contractors
Easily scalable for business growth
Learn about:
Budgeting
Finance & Reporting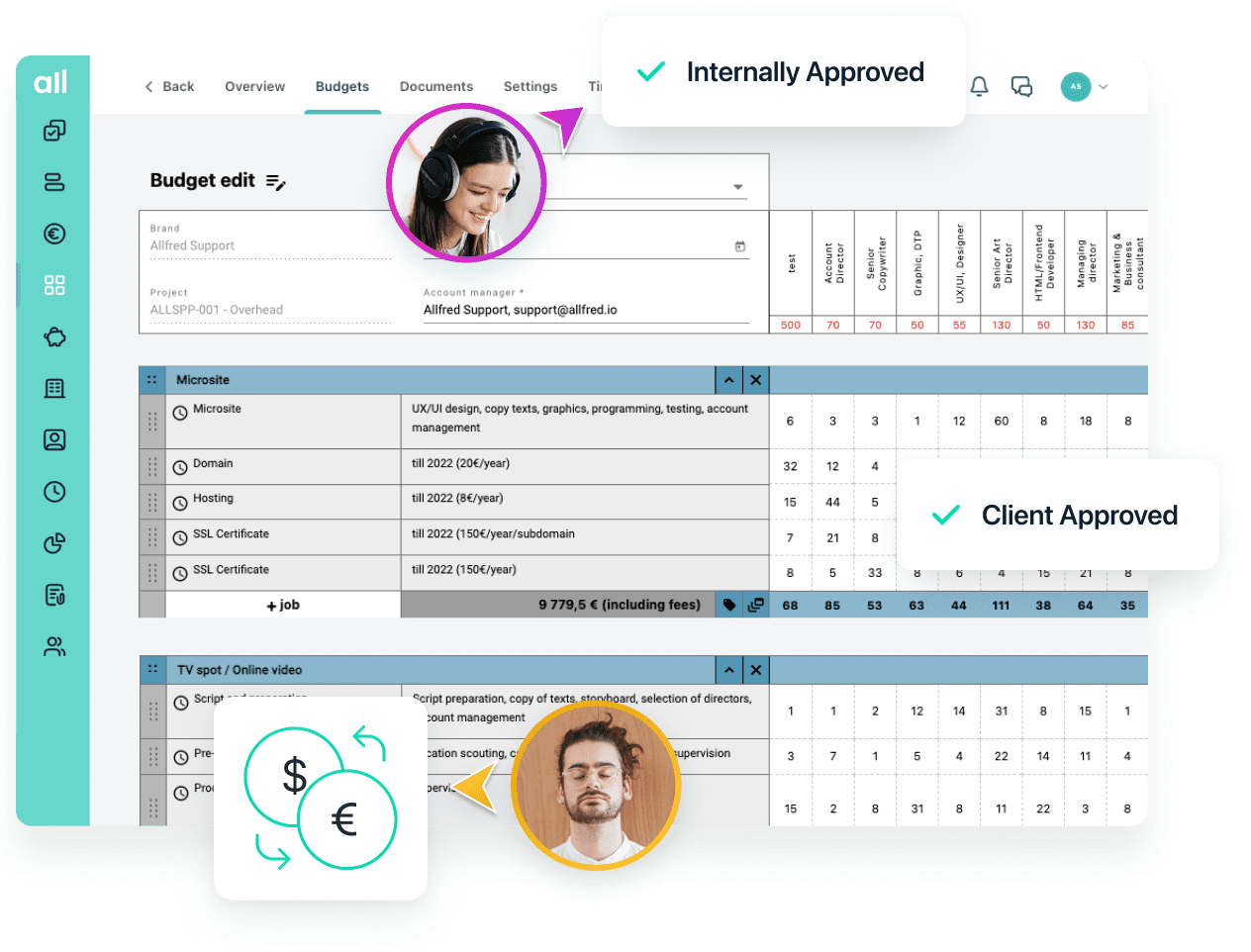 Get complete control of your invoicing
Automatically plan and track invoiced amounts and be confident nothing is left unpaid.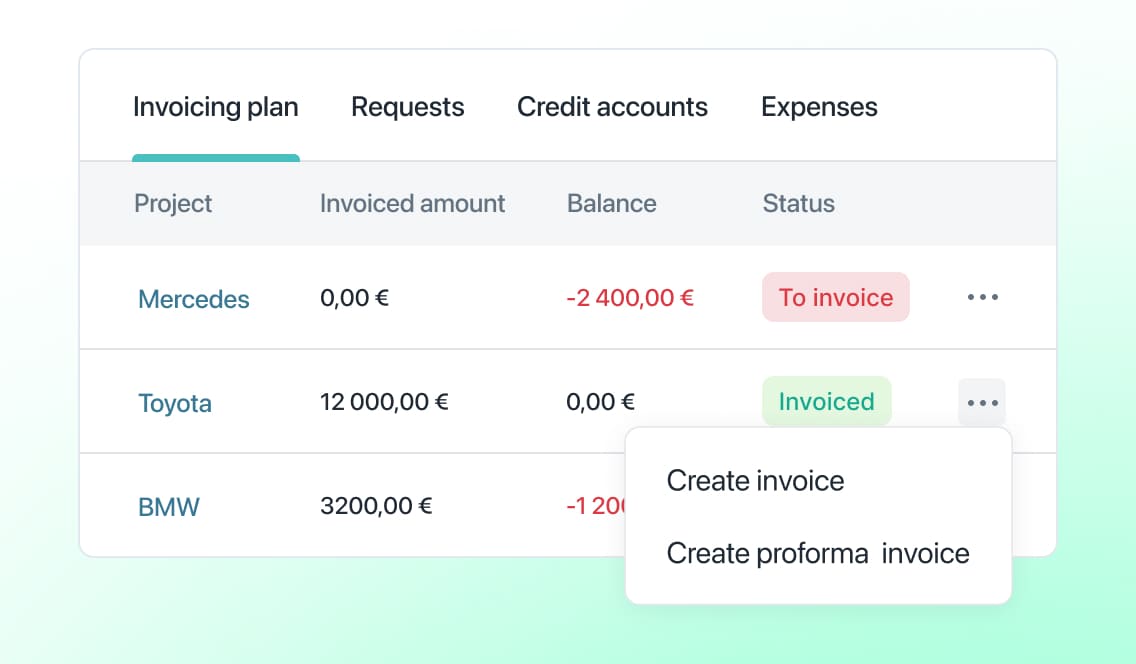 Analyse profit

per project, client or even an employee

Breakdown your project's profit and get insights into top performers.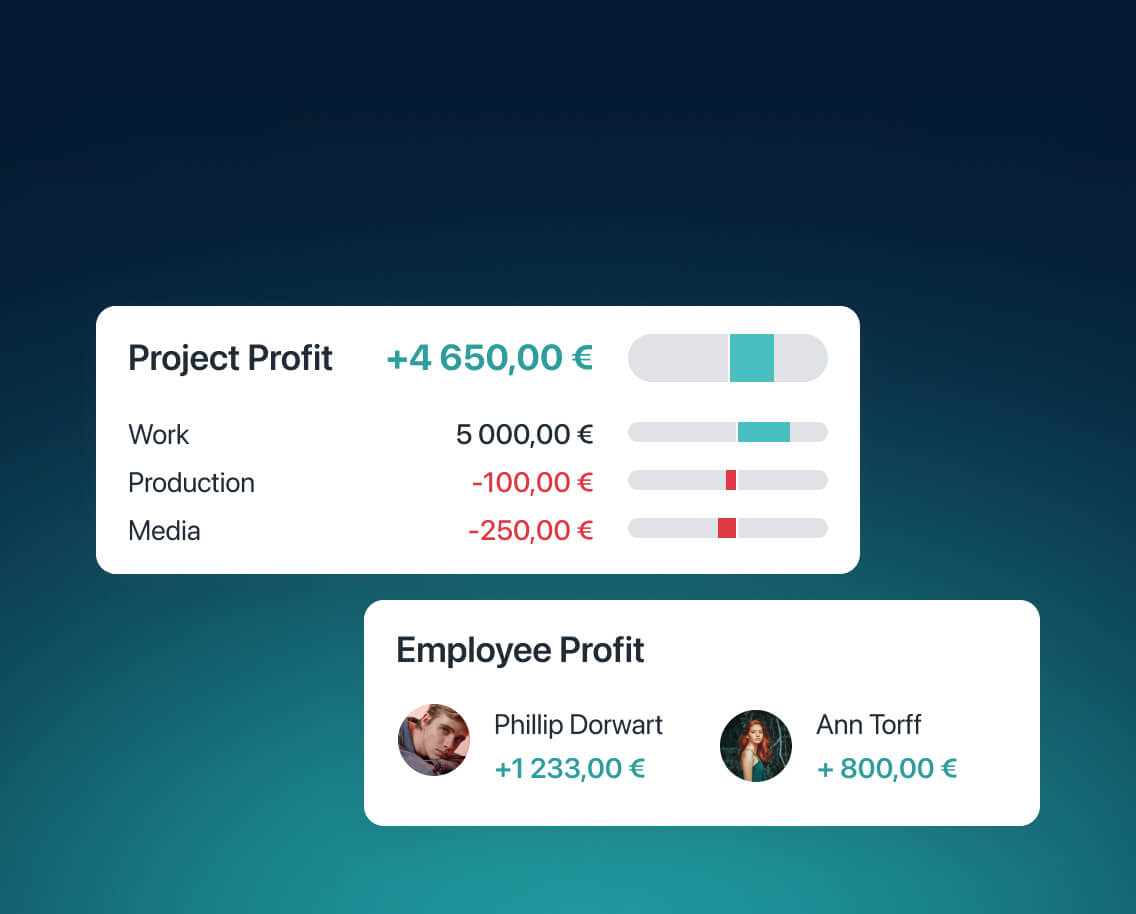 Is Allfred
the right fit

for your agency?

Try for free for a week. No strings attached. No prepayment needed.
Tailor made
For advertising, digital & PR agenciesfor advertising
Reliable
99.9% uptime
Secure
Corporate grade encryption & data securityCorporate grade encryption
On your deviceSupport
Dedicated support or 24/7 SLA24/7
HelpfulOnboarding
On site / remote onboardingAssistance