Advertising Agency Workflow
Advertising agency workflow encompasses the intricate sequence of tasks and processes that govern the management and execution of projects and campaigns within an ad agency. It serves as a blueprint, outlining the systematic flow of activities from inception to completion. By establishing a well-defined workflow, ad agencies can ensure seamless progress as projects transition through various stages, fostering effective collaboration among teams and ultimately delivering exceptional results to clients within the agreed-upon timelines.
At its core, an advertising agency workflow acts as a guiding framework, orchestrating the intricate dance between creative ideation, strategic planning, meticulous execution, and comprehensive analysis. It empowers teams to navigate the complex terrain of client requirements, market dynamics, and industry trends, enabling them to craft compelling campaigns that resonate with target audiences.
Within this workflow, each task and process is meticulously designed to optimize efficiency and productivity. From initial client briefings and research to concept development, copywriting, design, production, and media planning, every step is carefully orchestrated to ensure seamless coordination and collaboration among various departments and stakeholders.
Moreover, an effective ad agency workflow incorporates robust project management tools and technologies, streamlining communication, task allocation, and progress tracking. This not only enhances transparency and accountability but also enables teams to adapt swiftly to evolving client needs and market dynamics.
By adhering to a well-defined workflow, ad agencies can effectively manage resources, allocate budgets, and optimize timelines, ensuring that projects are delivered with utmost quality and precision. This not only enhances client satisfaction but also fosters a culture of continuous improvement and innovation within the agency.
For junior professionals in the advertising industry, understanding the intricacies of an ad agency workflow is paramount. It equips them with the necessary knowledge and skills to navigate the dynamic landscape of advertising, enabling them to contribute effectively to the agency's success. By comprehending the underlying principles and processes that govern an ad agency workflow, juniors can actively participate in cross-functional collaboration, leverage their creativity, and deliver impactful campaigns that drive tangible results for clients.
Related terms
Allfred guides your agency's
financial process
Increase project visibility
for less overwork and overtime
Improve team collaboration, reduce errors by automating tasks with AI‑powered suggestions and lead your team to higher efficiency and engagement.
Integrated project & task management
Project communication & attachments
AI‑powered assistance reduces errors by up to 80%
Learn about Project management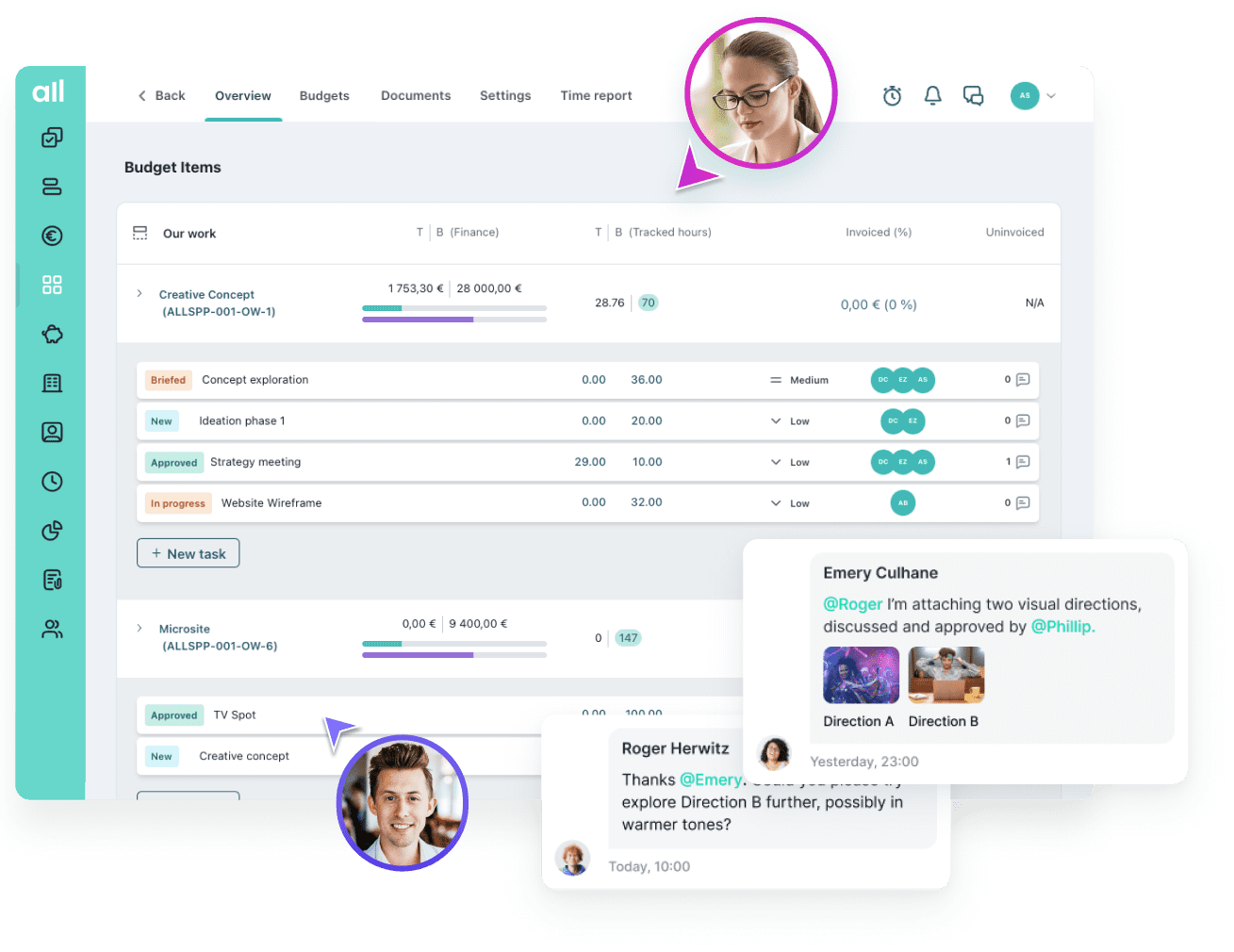 Gain a complete overview of all tasks, both assigned to you and those you've delegated
With a clear view of completed tasks and those still in the pipeline, maintaining order and tracking progress becomes effortless.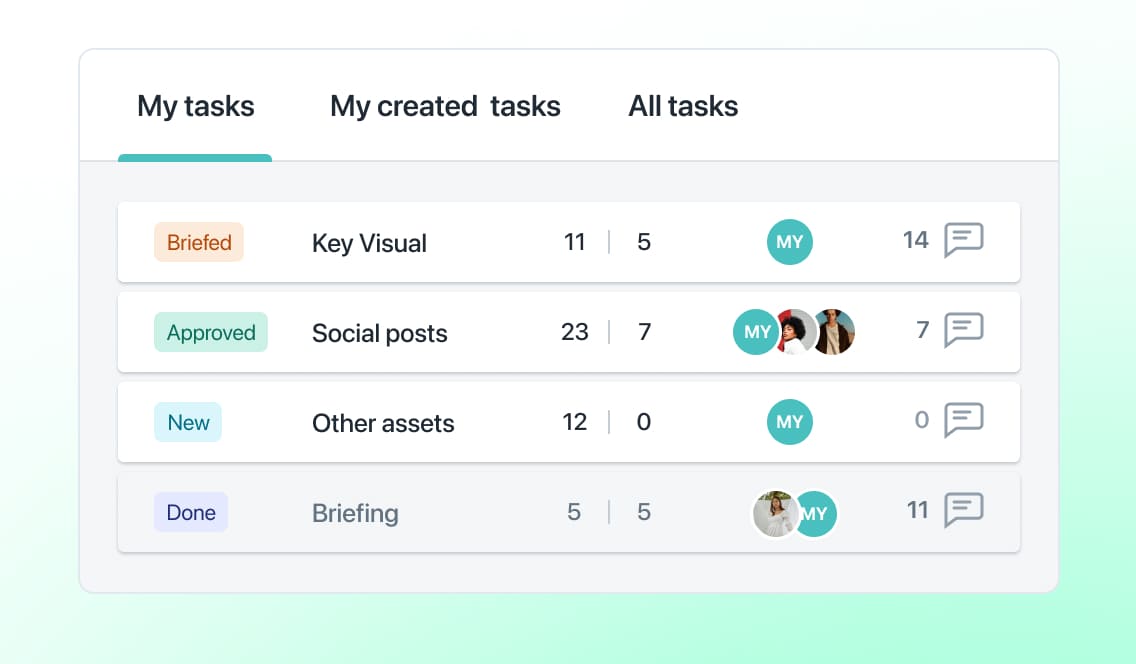 Integrated project and finance workflow
Advertising projects go beyond just your agency's tasks. Integrate all external collaborations and third-party expenses directly into your project workflow.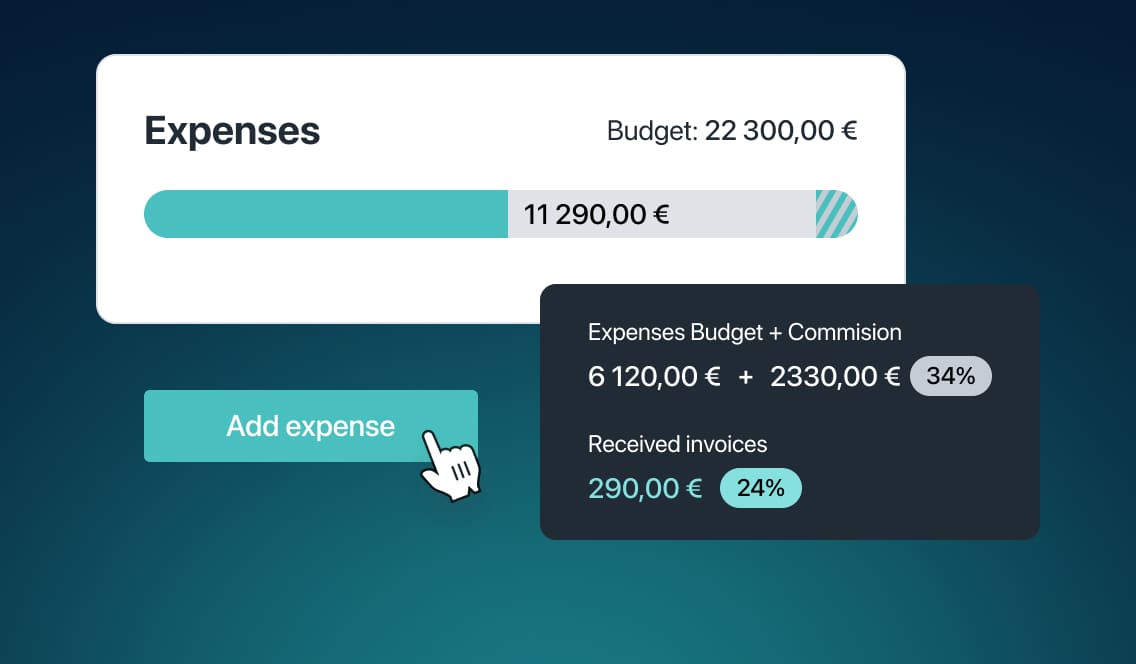 Is Allfred
the right fit

for your agency?

Try for free for a week. No strings attached. No prepayment needed.
Tailor made
For advertising, digital & PR agenciesfor advertising
Reliable
99.9% uptime
Secure
Corporate grade encryption & data securityCorporate grade encryption
On your deviceSupport
Dedicated support or 24/7 SLA24/7
HelpfulOnboarding
On site / remote onboardingAssistance