Advertising Agency Positions
Within an advertising agency, a diverse range of job roles and responsibilities are entrusted to employees, each playing a crucial part in the agency's overall functioning. These positions, which can differ based on an individual's expertise, experience, and department, encompass a wide spectrum, catering to both entry-level professionals seeking to embark on their advertising journey and seasoned veterans occupying senior management roles.
At the core of an advertising agency, various departments collaborate seamlessly to deliver exceptional results for clients. These departments include creative, account management, media planning, research, digital marketing, and public relations, among others. Each department comprises a multitude of positions, each with its own unique set of responsibilities and requirements.
Starting from entry-level positions, aspiring professionals often join as account executives, creative assistants, or media coordinators, where they gain valuable hands-on experience and learn the ropes of the industry. As they progress, they may assume roles such as account managers, copywriters, art directors, media planners, or digital strategists, depending on their area of expertise and interest.
Moving up the ladder, experienced individuals may find themselves in senior management positions, such as account directors, creative directors, media directors, or department heads. These roles demand a comprehensive understanding of the industry, exceptional leadership skills, and the ability to guide and inspire teams towards achieving outstanding results.
It is important to note that the specific job titles and responsibilities within an advertising agency can vary, as agencies often tailor positions to meet their unique organizational structure and client needs. Therefore, it is crucial for juniors in the advertising field to familiarize themselves with the specific positions and responsibilities within their agency, as well as the broader industry landscape, to navigate their career path effectively.
By comprehending the diverse array of positions within an advertising agency, juniors can gain a holistic understanding of the industry's inner workings. This knowledge empowers them to make informed decisions about their career trajectory, identify areas of interest, and develop the necessary skills to excel in their chosen field. Ultimately, understanding the intricacies of ad agency positions enables juniors to contribute meaningfully to their agency's success and deliver exceptional results for clients.
Allfred guides your agency's
financial process
Increase project visibility
for less overwork and overtime
Improve team collaboration, reduce errors by automating tasks with AI‑powered suggestions and lead your team to higher efficiency and engagement.
Integrated project & task management
Project communication & attachments
AI‑powered assistance reduces errors by up to 80%
Learn about Project management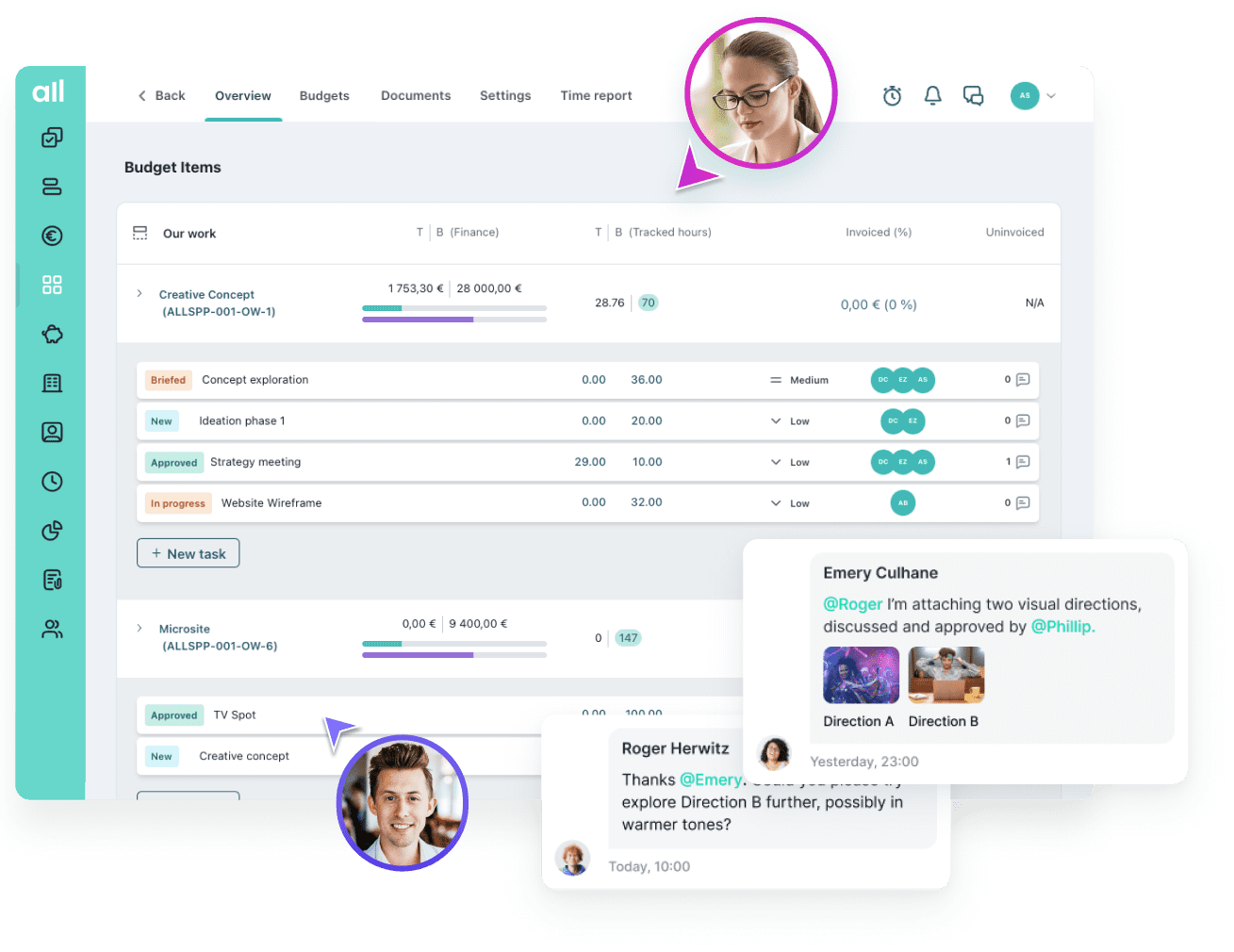 Gain a complete overview of all tasks, both assigned to you and those you've delegated
With a clear view of completed tasks and those still in the pipeline, maintaining order and tracking progress becomes effortless.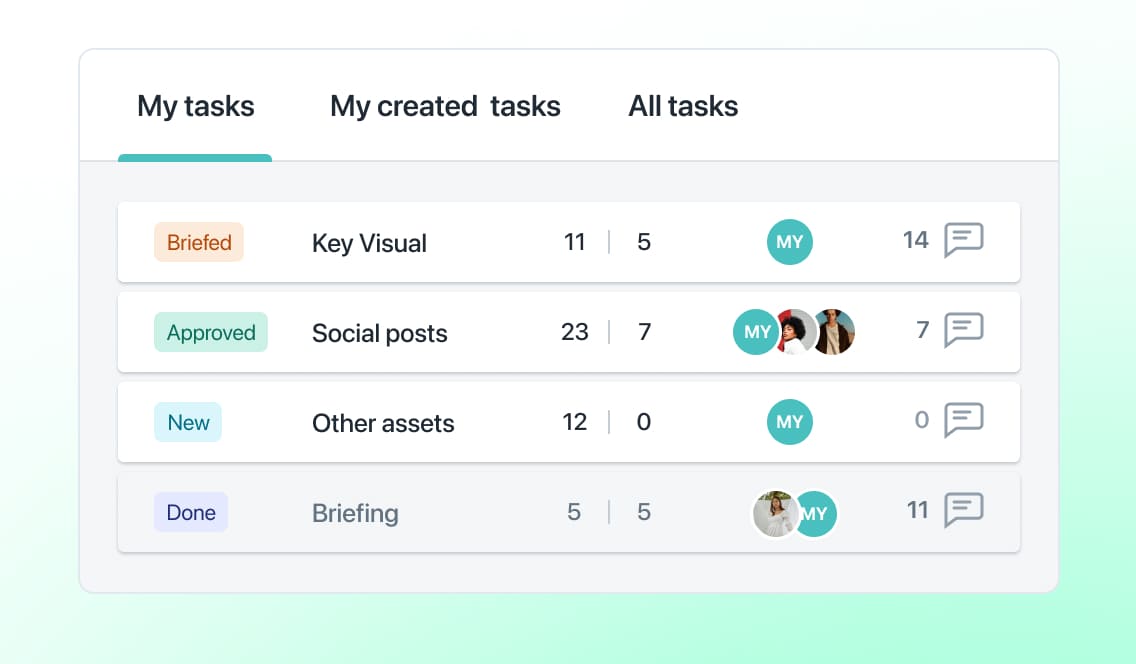 Integrated project and finance workflow
Advertising projects go beyond just your agency's tasks. Integrate all external collaborations and third-party expenses directly into your project workflow.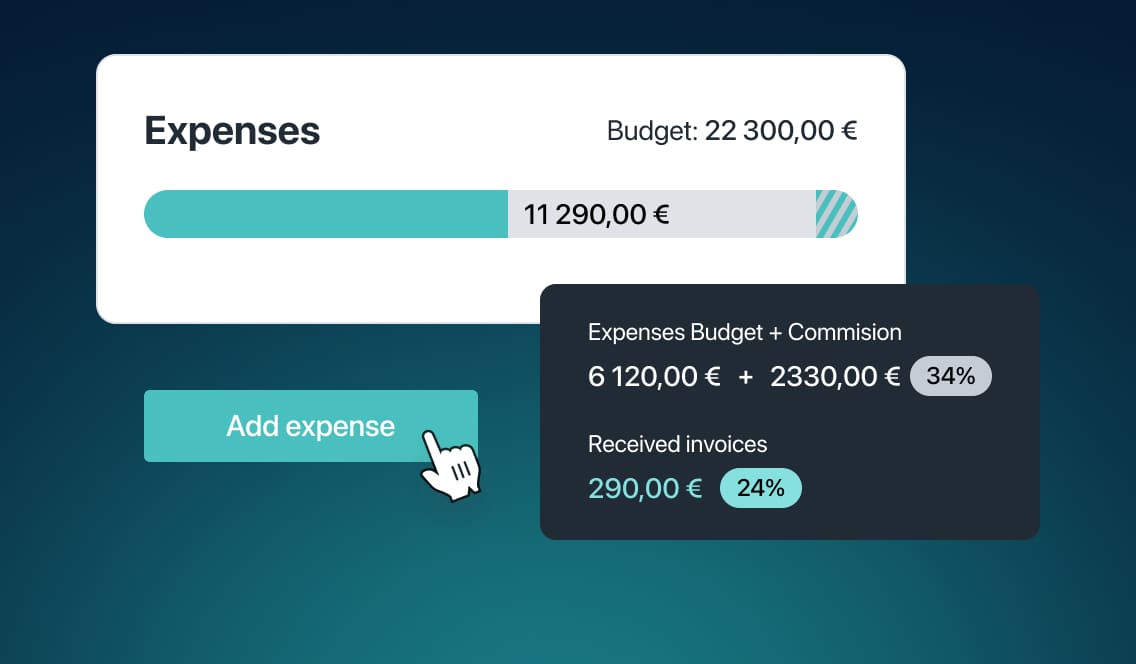 Is Allfred
the right fit

for your agency?

Try for free for a week. No strings attached. No prepayment needed.
Tailor made
For advertising, digital & PR agenciesfor advertising
Reliable
99.9% uptime
Secure
Corporate grade encryption & data securityCorporate grade encryption
On your deviceSupport
Dedicated support or 24/7 SLA24/7
HelpfulOnboarding
On site / remote onboardingAssistance